The National Investigation Agency (NIA) has found that Kerala woman Hadiya's husband, Shafir Jahan, was allegedly in contact with two of the prime accused in the Islamic State (ISIS) Omar-al-Hindi case, through a Facebook group involving Social Democratic Party, a political wing of the Popular Front of India (PFI)'s and another popular messaging application.
Jahan was in contact with the two key ISIS aides Manseed and P Safvan before he got married to Hadiya, who had converted to Islam before the wedding.
However, the two accused were arrested in October 2016 and the NIA filed a chargesheet in the Omar-al-Hindi case, where-in members of ISIS-inspired group will target high court judges, senior police officers and political leaders.
The NIA said it was Manseed, and a few SDPI associates including Jahan's friend Muneer, who brought Hadiya and Jahan together and not the matrimonial website 'waytonikah.com', as reported by The Times of India.
However, Shafin moved the Supreme Court after the Kerala High Court had annulled Hadiya's marriage in May 2017.
The NIA also said that Shafin was "an active worker of SDPI and a district committee member of SDPI's student wing Campus Front during his college days" on a social media app as well as closed Facebook group of SDPI activists called 'Thanal'.
The probe by the investigation agency has also revealed certain discrepancies in what the couple had earlier claimed about meeting on the matrimonial site.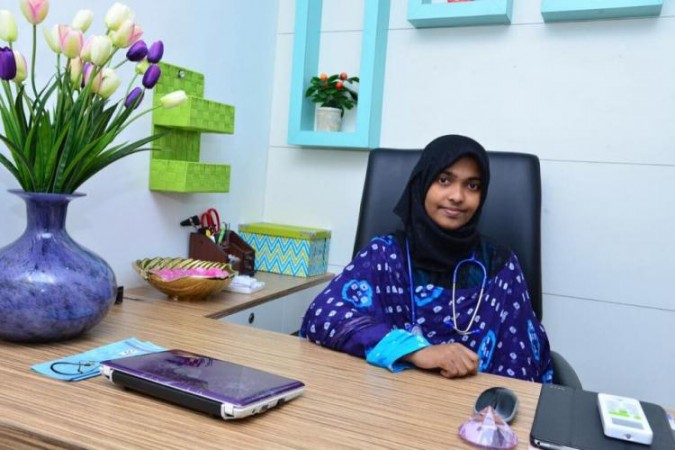 Shafin had joined the website on September 19, 2015, while Hadiya had joined on April 17, 2016.
However, Hadiya never viewed Jahan's profile from the date April 17 to April 23, and instead checked out 49 other profiles. Same way, Jahan viewed 67 profiles but not Hadiya's. In fact, according to the ToI report, they did not visit or even view each other profiles till December 31, 2016, by when the couple had already tied the knot. The couple had already come in contact with each other, through Jahan's friend Muneer in August 2016, the NIA said.