Wars are incomplete without martyrs and Avengers: Infinity War will be no different. Marvel fans are prepared to see a few superheroes leave through heartbreaking deaths in Avengers: Infinity War and Avengers 4. But it is still unknown which character will die and which character will live the aftermath of the epic wars.
Adding to the curiosity, Marvel head Kevin Feige teased the speculated deaths and hinted that there are a few (or more) Avengers who will be leaving the Marvel Cinematic Universe following the two sequels.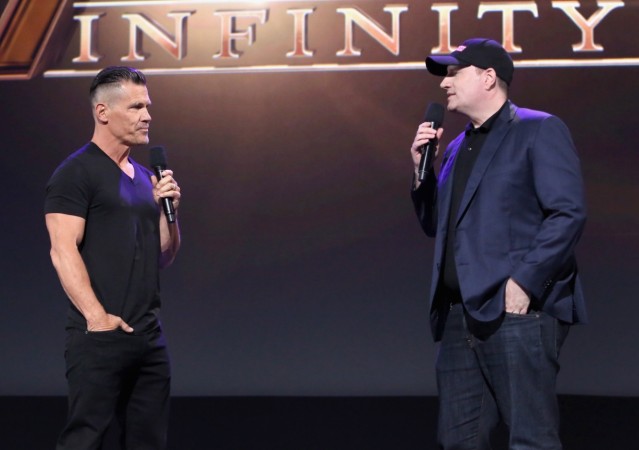 But the exits won't necessarily be caused by deaths. Citing Star Trek: The Next Generation, he explained that the story could come to an end without having deaths being involved. He explains that Picard joins the crew's poker game and that brings an end to his chapter.
However, he did keep the death speculations alive when he said that if there are deaths, it would be permanent. There won't be a rise from the grave situation any longer, unlike previous Marvel movies.
"I could always list off the characters that we've killed in our movies that haven't come back, but the big ones, which I know they're looking at ...? [Pause.] I would just say, yes. People need to be careful what they wish for," he told the publication.
We hope no one dies! At least there is a hope of their return in the future.
Death or walking into the sun, there is a slew of MCU superhero actors who are bound to leave soon. Last year, it was reported that a list of Marvel stars' contracts got over. Captain America actor Chris Evans hinted the end of his run as Steve Rogers in the summer last. It was followed by reports about Iron Man actor Robert Downey Jr's contract.
Following the release of Thor: Ragnarok, even Chris Hemsworth revealed his contract with Marvel Studios has come to an end with the Avengers movies. Loki actor Tom Hiddleston's contract is also nearing an end. So it could be speculated that these four stars will finish their run with MCU in Avengers – in form of death or merely be walking into the horizon, fans will have to wait and watch.
The above mentioned stars are a part of Avengers 4. Taking the leaked pictures into consideration, the Iron Man, Thor, Loki and Captain America have been spotted filming flashback scenes in the untitled Avengers movie.
There have been pictures featuring Thor, Loki and Iron Man from The Avengers set up whereas Evans was spotted wearing the first Captain America uniform, as seen in Captain America: The First Avenger. Apart from these actors, The Incredible Hulk star Mark Ruffalo was spotted having a laugh with Iron Man and Captain America. Check out the photos here.