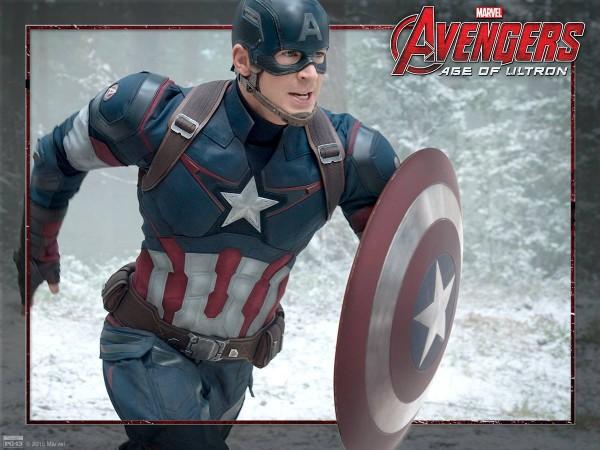 The filming for the fourth untitled Avenger movie, which has been dubbed as Avengers 4, is underway and new photos from the sets recently flooded the internet. In the photos, Captain America star Chris Evans, The Incredible Hulk actor Mark Ruffalo and Robert Downey Jr in his Iron Man avatar are seen sharing a laugh. The pictures that created a chaos on the internet also feature Ant-Man!
While the pictures are a heartwarming take on behind-the-scenes from the movie's Georgia set, the pictures were enough for fans to come to numerous conclusions. Off all the pictures shared by Just Jared and TMZ, the highlight was Evans' Captain American costume. Fans would recall the superhero donning the suit way back in The Avengers.
Also read: Chris Hemsworth accidentally confirms he survives Avengers 4?
This triggered numerous speculations that the cast is headed for another time travel. There have been major hints previously as well that led fans to believe that there are flashbacks involved – check them out here.
The new photos have yet again sparked the discussion of flashbacks-loaded Avengers movie as Steve Rogers is seen clean-shaven, unlike the nomad seen in the Avengers: Infinity War trailer.
Photos from the 'Avengers 4' set has been released. Which Marvel character do you think won't make it? The fourth Avengers film will arrive in theatres on May 3, 2019, while the third, Infinity War, is set to drop on May 4, 2018.
Photos: @BackgridUK pic.twitter.com/PU3VWydIdi

— HYPEBEAST (@HYPEBEAST) January 11, 2018
ANT MAN IS THERE SO IT'S A BACK IN TIME

— FREE TABARNIA ??? (@AnimalDesatado) January 10, 2018
Numerous theories are flooding Reddit. A user theorises, "My guess is that a few of the characters went back in time to prevent Thanos from getting the Infinity Stones. In the pics with Ant-Man, a couple of the characters are wearing some weird wrist thing. Remember Hank Pym talking about how all concepts of time and space become irrelevant in the quantum realm? Maybe in AM&W they figure out how to use the quantum realm to manipulate time and they use that to go back in time."
"Or maybe captain America just using back the original suit for final battle," speculates another.
Here are the other theories that flooded Twitter:
That Wrist Tech seems to be built into Ant-Man's suit. My theory is that it's Pym technology and will probably be discovered in Ant-Man and The Wasp then Included in #Avengers4!

Instead of Time Travel this might be an Adventure into the MULTIVERSE!! pic.twitter.com/3tu8vkQh10

— ?Alfred Murphy? (@AlfredMurphy5) January 11, 2018
I'm sure there's some time traveling happening here.. I wonder what point in time they would go to where Cap is alone with Banner? pic.twitter.com/3wmfkN3ovO

— DopeSpill Comics (@dopespillcomics) January 11, 2018
To add to the frenzy, a source has commented online that these pictures are not part of a flashback. A Twitter handle, which goes by the name Atlanta Filming, tweeted, "Not a flashback," resulting in fans speculating that its time travel and Doctor Strange's involvement.
But what about Cap's use of the first Avengers outfit and the shaven look? Did he decide to clean up before his final battle? Fans will have to wait until the release of Avengers: Infinity War to get more clarity, until then – break your heads (like we are doing right now!)
Avengers: Infinity War releases on May 4.