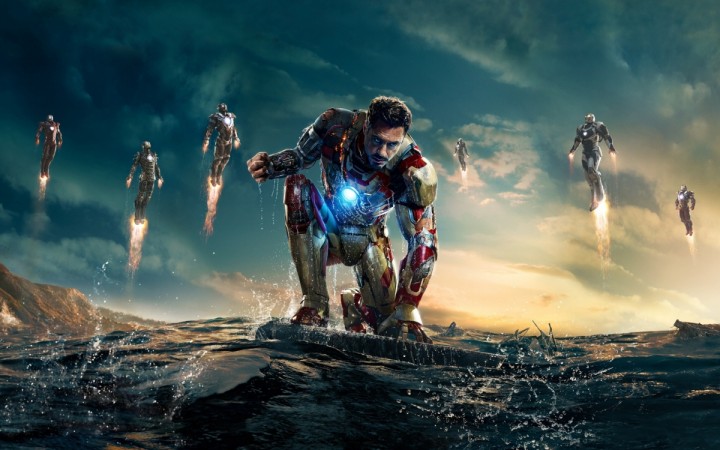 While Marvel fans welcome Thor, The Incredible Hulk and Hela as Thor: Ragnarok releases, the "revengers" have flown down to the sets of Avengers 4 to complete the filming of the untitled Avengers movie.
Although Marvel is yet to release the first look of Avengers: Infinity War, the Russo brothers have been charging towards completing the schedule of the Avengers 4.
Also Read: Thor: Ragnarok gets EPIC review from Justice League's Joss Whedon
Of-late a few photos revealed that Iron Man was part of the fourth sequel. But now a slew of photos have surfaced online featuring more Avengers superheroes. Among them, fans can see The Incredible Hulk actor Mark Ruffalo, who will be seen in Thor 3 releasing today, Iron Man star Robert Downey Jr, Thor: Ragnarok's Chris Hemsworth and Loki actor Tom Hiddleston on the sets.
SPOILER WARNING!
In the photos surfaced online, two different scenes have been teased. The first scene features Iron Man sporting a swat gear and the official SHIELD logo placed on his shoulder. Fans would remember that the organisation was dissolved after Captain America: Winter Soldier. The scene also features Hulk actor Ruffalo wearing full motion capture gear.
The photos tease a flashback scene as Tony Stark is seen trying to sort of calm down or attempting to have a conversation with Hulk.
This isn't the only flashback scene teased. Another set of photos from the filming location show Downey Jr in his Tony Stark avatar from the first Avengers movie. The scenes show the actor wearing a black and gold Black Sabbath shirt, as seen in The Avengers.
Stark is seen sporting a bruise on his forehead. This hints that the photos were taken during a fight sequence.
Another series of photos also tease a flashback featuring Hemsworth in his long locks, before they are chopped off in Ragnarok, and Hiddleston. Loki, like Iron Man, features a bruise on his temple in the scene.
While very little is known about the returning Marvel superheroes in Avengers 4, the studio has confirmed that the movie will feature a huge ensemble. This includes Guardians of the Galaxy and possibilities of some new Marvel superhero introductions.
Talking about the two upcoming Avengers movies, Kevin Feige explained the real reason behind not naming the Avengers 4 yet. "Yeah, I think some of that has been blown out of proportion. We do want the focus to be on Infinity War for now," he told Screen Rant. The Marvel head also clarified that there is no such "spoiler" in the name but the studio wants to focus on Infinity War as of now.