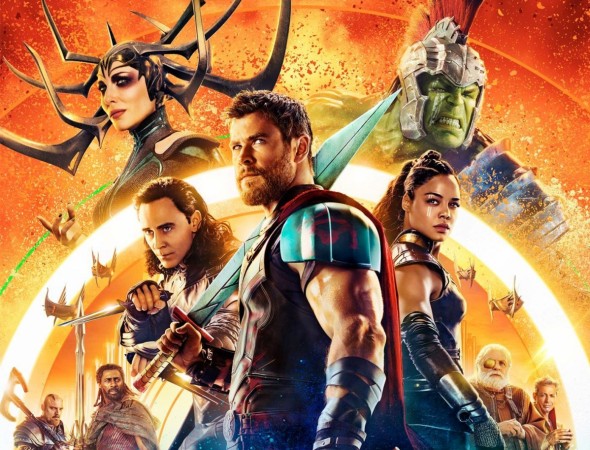 Thor: Ragnarok releases in less than a week. Critics have already reviewed the movie as one of the best Marvel movies yet. Rotten Tomato has also certified the movie "fresh" with movie rating of 98 per cent on the site.
Although numerous Marvel actors are yet to watch and share their views on Thor's third individual outing, The Avengers director Joss Whedon has shared his verdict on the movie.
Also Read: Thor Ragnarok: Chris Hemsworth almost turned down God of Thunder's role?
Taking to Twitter, the MCU turned DCEU director praised the movie. Calling it a modern masterpiece, Whedon found the movie so hilarious that he used the word not once but thrice in the tweet.
Addressing Taika Waititi, he reviewed the movie as an "epic, hilarious, gorgeous and heartfelt" movie. He also told the team that he was so happy that the movie turned out to be hilarious.
Despite moving on from Marvel, Whedon's love for Marvel is undying. Having done a handful of movies of Marvel blending humour with heart, Whedon certainly knows the hard work and thought put into making Thor 3.
While the film is yet to release in US, Thor: Ragnarok has opened in a few international markets and it has started off on a good note. Variety reveals that Thor: Ragnarok has already earned $28 million through the international release.
The film has released in UK ($6.7 million), South Korea ($3.8 million), France ($3 million) and Australia ($2 million). The Marvel movie's Australian opening weekend collections stand the biggest for the month of October yet.
As for domestic markets, Thor: Ragnarok was expected to earn $90 million. However, as the movie's release date closes in, trade analysts are predicting that the film will surpass $100 million collections over its three-day weekend. If it does, it will not only beat Wonder Woman, it will also become one of the biggest grosser for the year.
The first Thor opened to $65.7 million in 2010 and Thor: The Dark World opened at $85.7 million in 2013.
Thor: Ragnarok trailer: