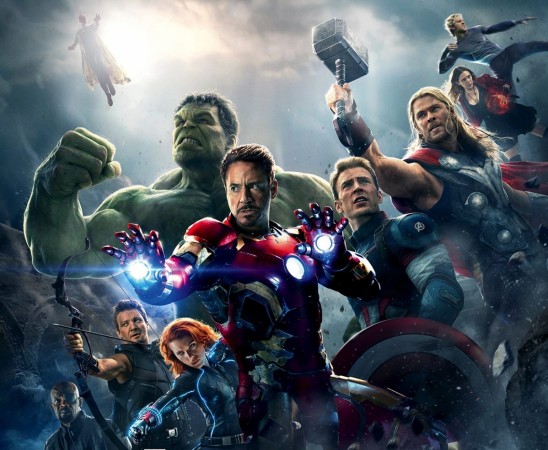 While fans await the Avengers: Infinity War trailer, an Avengers 4 update has teased a huge plot spoiler.
The untitled sequel to Infinity War is currently being filmed, and the Russo Brothers' directorial recently released a casting call which gave away a few details in connection with Scarlet Witch and Vision.
Also Read: THIS is how Guardians of the Galaxy Vol 2 impacted Avengers: Infinity War script, James Gunn reveals
As reported by SuperBroMovie, a new post from Auditions Free has called for an identical pair — twin boys who are roughly two years old — for the Marvel movie. The children have been called in for just two days of shooting, hinting that they don't have much of a role.
However, the casting call has paved the way for speculations that the twins are being cast as Vision and Scarlet Witch's children — Wiccan and Speed. In the comics, the couple has twin sons who go on to join the Young Avengers team with powers of their own.
During the filming of both the Avengers movies — Infinity War and the untitled sequel — photos leaked online tease Vision and Scarlet Witch's blooming relationship. They were photographed kissing and sharing intimate moments. So fans cannot rule out the possibility of the twins being Speed and Wiccan.
Meanwhile, another tease hinting at a Captain America and Peggy flashback scene was leaked online. After it was speculated that Peggy actress Hayley Atwell would be part of the Avengers 4 movie, AJC.com posted a photo from the sets confirming that there will indeed be a flashback scene featuring the actress and Steve Rogers star Chris Evans.
Filming of the scene took place on Thanksgiving Eve and featured cars from the 40s' era, the same setup as Captain America: The First Avenger.
The photo doesn't reveal plot spoilers, but it does confirm that fans will get to see more details from Steve Rogers' life before he fought in World War II.
Avengers 4 is slated to release in May 2019, a year after Avengers: Infinity War.