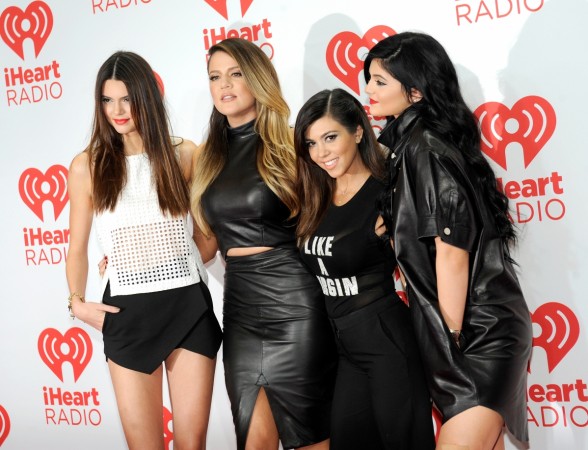 Who doesn't love scoring a high-end ensemble at an amazing discount? What's better is when the items come from the closets of the biggest icons of reality TV – The Kardashians and Jenners.
All you Kar-Jenner fans, your time to rise and shine in the most fabulous outfits and accessories owned by four sisters of the clan is here.
Also read: Did Kylie tease fans with another BABY BUMP video again!?
Kourtney, Khloe, Kendall and Kylie have are selling their clothes on The Real Real once again. And if that wasn't a news good enough, parts of the proceeds from their sale will be contributed to a cause.
From Kylie Jenner's prom dress to the other sisters' heels, sneakers, coats, pants, red carpet gowns, Michael Kors bags and lots more – it's all there.
This is the eleventh time that the family has sold their clothes and accessories on the luxury consignment site. But this time, over 520 pieces are listed for sale, making it the largest one by far, and the cause is the hurricane victim's relief in Puerto Rico.
United for Puerto Rico is a fund set up by Beatriz Rosselló, the First Lady of Puerto Rico, and aims at providing aid to island dwellers who have suffered from hurricanes Irma and Maria.
Looks like the Kar-Jenner clan is following the footsteps of Will Smith and his family who had partnered with the store earlier this year on a sale that benefited the Caribbean Disaster Emergency Management.
So, your time to be fashionable for a good cause is here. While The Real Real is still keeping the percentage of revenue going for charity, undisclosed, what we do know is that some of the items up for sale are clothing and accessories the stars have worn on the show Keeping Up with the Kardashians too.
While we do admit that some of the ensembles these girls choose to flaunt are rather bizarre and outrageous, there are also plenty of items that we would love to get out hands on. So here's what you can snag from their collection, before it's too late!
1. Who can forget that most Kylie-esque moment of the 20-year-old lip kit mogul crashing a fan's prom? Well, now that she's done gracing fans with her presence out of the blue, Kylie Jenner is giving away her chic outfit from the night – her very own prom dress!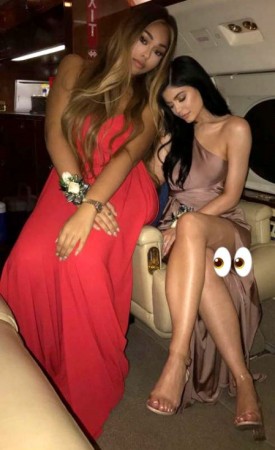 2. The importance of having a sophisticated blazer in the closet is never lost on any of us who wants to look fierce. Bless up eldest sister Kourtney Kardashian, 38, to have granted us the chance to flaunt her very own BLK DNM Silk Longline Blazer.
3. A little fur never goes out of style; neither does the sassy nature of the 34-year-old Khloe Kardashian's clapback moments. This fall, spice up your style and channel your inner tough girl but the Row Fox Fur Vest from Khloe's closet.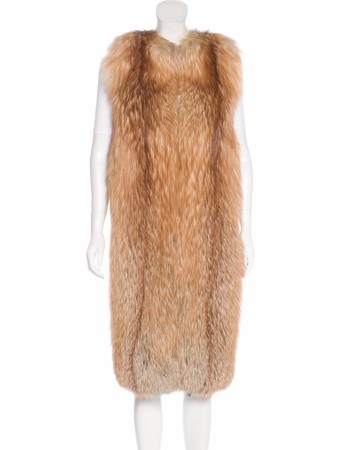 4. Remember those flawless, gorgeous Giuseppe Zanotti heels designed by Jennifer Lopez that Kylie had received as a gift? Yeah, the dreams of strutting around in those can come true and they are up on the site as well!
5. Kendall Jenner, 21, had created a breakthrough in fashion history by rocking these fuzzy sleeves on a denim jacket, adding chic to the classic bag-girl vibe and it's time for fans and followers to put on their own vintage fashionista aura too, with this time gracing the shelves.
While the fact that the availability of the items is restricted to only the size the stars had purchased, it can dampen the spirits of anybody whose size doesn't match with the desired items, there are over 500 more to choose from!
The red mesh APL sneakers that Kourtney teases fans on her Snapchat workout videos can be yours for all your sporty aesthetics. And your laidback chic sense of style can be complimented by bomber jackets from Fear of God and Rick Owens and shiny Carbon 38 leggings that she has put up.
On the other hand, for days you're feeling the extra amount of sassy fierceness, you can get yourself Khloe's Gucci sweatpants and Stella McCartney silk camis. Add her Balmain silk jumpsuits to that and voila, you are a full fledged Kardashian to keep up with!