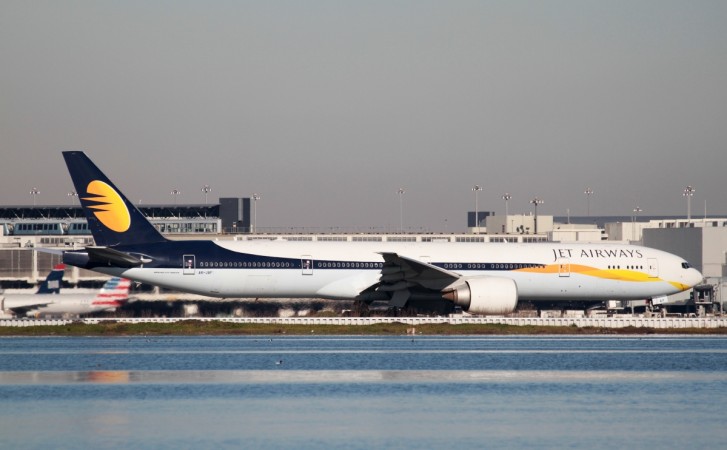 It looks like the buzz around Jet Airways is not going to die any time soon. After it was said that the airline had asked it staffers to take a 25 percent pay cut – plans that did not materialize – Jet is now reportedly mulling handing out pink slips to about 500 of its ground personnel.
Not just that, the airline may also reportedly reorganise and trim the cabin crew on its Boeing and Airbus fleet, reported Financial Express. India's second largest airline, Jet has already been facing financial woes due to rising competition, adverse effect of foreign exchange and high fuel prices, and is now said to be looking at ways to cut costs.
Jet Airways plans to cut down the number of cabin crew members to four or five – depending on the sector – from the current six when it comes to its single-aisle aircraft. For larger aircraft, the number is likely to be brought down to 12 from 13 and to eight from nine when it comes to the Airbus.
Sources also told FE that Jet Airways will also consider a move in which it may not renew the contracts of its senior cabin crew members, as they are much more expensive than junior and mid-level employees.
However, the Naresh Goyal-founded company has denied all reports of layoffs and said that Jet has no such plans in place. "Jet Airways undertakes frequent review of service procedures and crew complement on aircraft," the airline told FE . "Jet Airways emphatically denies any conjecture of ground staff rationalisation, as is being speculated."
This comes days after it was reported that Jet had asked its staffers to take a pay cut of up to 25 percent August 2018 onwards. It was said that the percentage would depend on the earnings of the employees and range from 5 percent for those who earn about Rs 12 lakh per annum to 25 percent for those who earn Rs 1 crore and more a year.
An airline source had even told the Economic Times that pilots could face a pay cut of about 17 percent, which in turn would save the company about Rs 500 crore.
But Jet Airways refuted these reports and said that no one in the company was asked to leave. Labelling the reports "factually incorrect" and "malicious," chief executive officer Vinay Dube, on August 3, said that the airline was consistently taking up several measures to cut costs without affecting the employees.
"The dialogue with employees has been to apprise them of the challenges being faced by the aviation sector in India and by the Company in particular, with an intent to enlist their full support and cooperation for realising necessary savings across all business functions," NDTV quoted Dube as saying.
Meanwhile, the airline had last year asked its pilots to take a 30 percent pay cut. In July 2017, Jet Airways had asked its junior pilots, who joined the brand in 2016, to take a 30 percent pay cut or leave.
In a bid to trim costs, Jet Airways had reportedly made a few changes to the pilots' contracts, making it mandatory for them to take 10 days of leave in a month apart from their weekly offs. This, in turn, would result in a 30 percent reduction in their salaries. The pilots were then given until the end of the month to take a decision.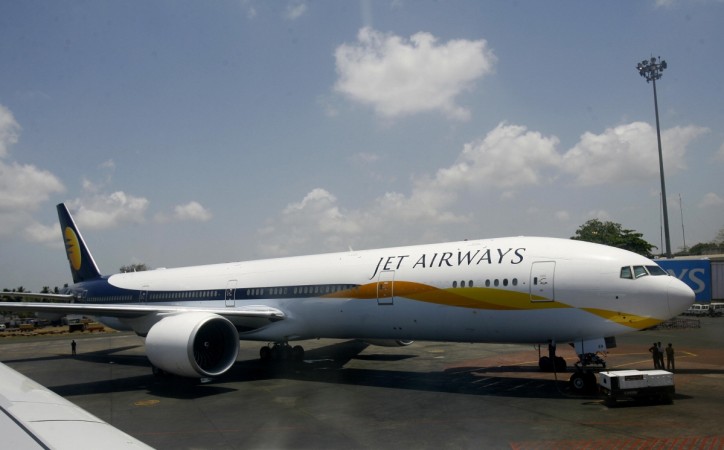 "As a valuable asset to the company, we would like to ensure your continued employment while simultaneously balancing our cost structure. As an interim measure, we shall be offering you a Lifestyle Work Pattern which entails 10 days block off per month with the appropriate remuneration. This will be effective August 1," the private full-service carrier told its employees in a note, according to Reuters.

"In case you do not wish to accept the above terms and desire to seek alternate opportunities, within the industry or outside, you may revert by July 31, 2017. In such a case, we shall assist you by facilitating the necessary formalities as may be required."
Jet Airways, a full-service airline, currently has a fleet of 121 aircraft and flies to 66 destinations worldwide.