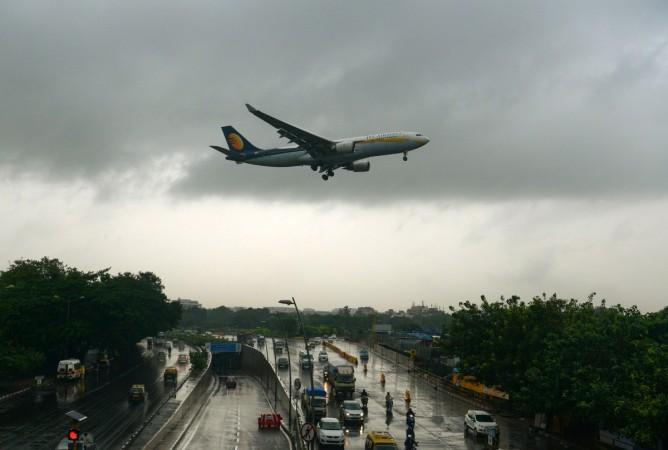 The aviation industry has been witnessing tough times over rising competition, adverse effect of foreign exchange and high fuel prices to name a few. Days after IndiGo Airlines reported a 97 percent fall in its June quarter profit, Jet Airways has informed its staffers that they will have to take a pay cut of up to 25 percent August 2018 onwards.
The percentage depends on the earnings of the employees and range from 5 percent for those who earn about Rs 12 lakh per annum to 25 percent for those who earn Rs 1 crore and more a year.
The airline has informed the employees of the decision and even had a meeting with them to discuss the same. Staffers were also told that the senior management of the company too had already taken a pay cut.
"As part of its cost rationalisation measures, the airline continues to evaluate all initiatives to achieve greater business efficiencies. Payroll is one of the important components of cost structure and the senior leadership has undertaken a reduction in salary to lead by example," the Economic Times quoted the airline as saying in a statement.
Speaking of the cost-cutting, an airline source told ET that pilots could face a pay cut of about 17 percent. The move is likely to save about Rs 500 crore for the company, whose salary bill per year is said to stand at about Rs 3,000 crore.
However, employees face uncertainty as Jet Airways hasn't specified a timeline for these pay cuts and hasn't even hinted when things could get better. The employees also haven't been told if the company would refund the deductions later on. "All we know is it starts this month for employees starting from managers to the CEO," the unnamed source added.
Meanwhile, experts believe that the aviation industry should brace up for tougher times as the situation is unlikely to improve any time soon. "There is visible stress across airlines driven by the impact of fuel costs and exchange rate with a significant decline in yields. The financials for the second quarter will reflect more serious impact and drive sentiment and momentum further down," ET quoted Kapil Kaul, CEO and Director at CAPA, an aviation consultancy firm.
Jet Airways' salary woes
The pay cut comes just a few months after the airline delayed the salaries of its employees for the month of March. The carrier had reportedly sent an internal memo to its staffers saying that the "postponed." The memo read this: "Due to certain circumstances beyond our control, the disbursal of March 2018 salary is postponed."
The company went on to explain that pilots, cabin crew and the engineers would receive their salaries on April 10, while other staff members could expect to be paid on April 3.
Take 30% pay cut or leave
This is not the first time that India's second largest carrier has asked its staffers to take a pay cut. In July 2017, Jet Airways had asked its junior pilots, who joined the brand in 2016, to take a 30 percent pay cut or leave.
In a bid to trim costs, Jet Airways had reportedly made a few changes to the pilots' contracts, making it mandatory for them to take 10 days of leave in a month apart from their weekly offs. This, in turn, would result in a 30 percent reduction in their salaries. The pilots were then given until the end of the month to take a decision.
"As a valuable asset to the company, we would like to ensure your continued employment while simultaneously balancing our cost structure. As an interim measure, we shall be offering you a Lifestyle Work Pattern which entails 10 days block off per month with the appropriate remuneration. This will be effective August 1," the private full-service carrier told its employees in a note, according to Reuters.
"In case you do not wish to accept the above terms and desire to seek alternate opportunities, within the industry or outside, you may revert by July 31, 2017. In such a case, we shall assist you by facilitating the necessary formalities as may be required."
Jet Airways, a full-service airline, currently has a fleet of 121 aircraft and flies to 66 destinations worldwide.