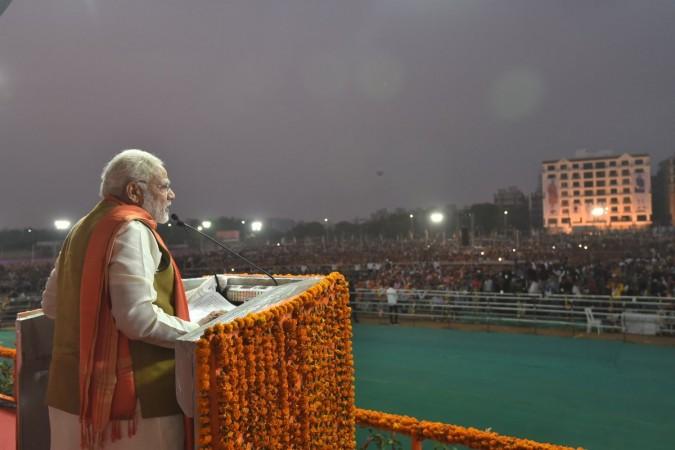 In 2014, the BJP came to power on the back of a large number of votes in rural India, especially in Uttar Pradesh where it captured 73 of 80 seats. With the 2019 general elections just around the corner, most analysts believe it will be hard for the Prime Minister to recreate the success of 2014.
Rural India is home to 70 percent of India's 1.3 billion people, and it seems like they are fed up with the government's failure to improve living standards. Predicting election results in India is a hard task, given the importance of factors such as caste, religion and regional parties. However, interviews with several farmers suggest that the government's lack of action could cost them dearly.
In Uttar Pradesh, sugar cane grower Uday Vir Singh said: "Modi promised to double farmers' income but our earning has halved because of his apathy and anti-farmer policies." 55-year-old Narendra Kalhande said: Modi is a very good salesman but we are not going to fall prey to his glib talk again". Farm minister Radha Mohan Singh defended the government by stating the improvements in irrigation, crop insurance and electronic trading platforms. Singh said: "For farmers, Prime Minister Modi's 48 months have been much better than the Congress's rule of 48 years".
Modi's rise to power was on the back of high inflation and sluggish growth. For the rural community, the web of middlemen in the agricultural markets countered rising food prices. Under the BJP's governance, the economy has picked up but a shift from subsidies to pro-investment has hurt a majority of India's farmers. Lokniti's "Mood of the Nation" survey showed that in the past year Modi's popularity has fallen by 12 percentage points. Yogendra Yadav believes that farmers issues would be the key to next years election.
The crash in the cost of key commodities has led to a 10-day strike in some states. with farmer organisations refusing to sell goods. Prices of pulses have fallen 20-30 percent below the state set support prices due to a rise in imports and excess local crops. Despite setting prices for over 20 crops by the Centre, state agencies only buy wheat and rice at the set price. Vegetable prices have also fallen 25 percent due to the lack of refrigerated trucks to transport the goods. Similarly, milk prices have also fallen due to stalling exports. Recently, in Charkhi Dadri near New Delhi farmers dumped tomatoes on the road after their corp was valued at a quarter of a Rupee per kilogram, as compared to the production cost of 6 rupees.
Jai Bhagawan, a farmer in Jhajjar borrowed Rs. 12,000 to grow half an acre of onions. In the end, he could only recover Rs. 1,200. Likewise, Prakash Singh spent Rs. 6,000 to grow chilli, and barely earned Rs. 200. Ashok Gulati, a farm economist who advised the Congress government said that the government had three options to aid farmers- building state buffer stocks to soak up excess supply, acting to boost exports or building capacity for processing farm commodities into end products such as milled, dehusked pulses or vegetable oils. Such moves would require long-term policy changes but most analysts believe that the government will only announce short-term policies such as loan waivers and higher guaranteed prices.
Farmers also said that they were reeling from the disruptions brought by demonetisation and introduction of GST. Gulati said: "Expectations were high from the government, but the fact is that the plight of farmers is far worse now than what it was four years ago." Demonetisation, in particular, made it hard for farmers who survive only on cash to purchase seeds and receive payments.
Matters have been made worse by rising fuel and electricity prices, which have increased sharply over the last year. Diesel is now 40 percent higher and electricity tariffs have jumped up by 20 percent. Soaring global output has caused a collapse in sugar prices, leading to losses for mills who now owe nearly 23 billion rupees to cane growers in Uttar Pradesh. A BJP spokesman, G.V.L. Narasimha Rao, said the government has streamlined timely payments to cane growers. However, farmers disagree. "Most sugar mills have not paid us a single rupee since December and the government has connived with them to deprive us of our rightful dues. Trust me, cane farmers will think twice before voting for the BJP" said Ram Lakhan Singh, a cane grower from Shamli.