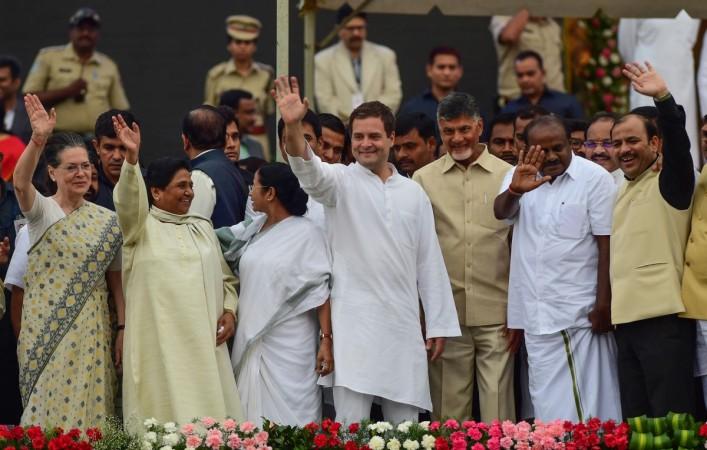 After the Karnataka coalition strategy turned out to be the light at the end of the tunnel for Congress, the opposition party is now likely to join hands with Mayawati's Bahujan Samaj Party for the upcoming assembly elections in Madhya Pradesh.
Congress has even reportedly planned a tie-up with the BSP in the states of Rajasthan and Chhattisgarh where the latter has been getting an average vote share of 4 percent and 5 percent respectively.
The Congress' outreach to the BSP comes as a strategy to give the BJP a jolt, considering the BSP averages around 7 percent of the vote across Madhya Pradesh. In simple mathematical terms, if 7 percent of BSP's votes are added to Congress' vote share of 37 percent which was polled in last elections; the BJP could see themselves in the midst of a catch 22 situation.
Congress' pre-poll alliance strategy with regional parties could be a way to stop the division of anti-BJP votes in the upcoming elections. This move comes just days after the success strategy of a joint opposition was replicated in the Lok Sabha seat of Kairana and Noorpur assembly seat bypolls in Uttar Pradesh which witnessed BJP losing at their home turf.
However, the newly-appointed Congress chief for MP Kamal Nath told The Wire, that the alliance between the two parties is already 'done and dusted.'
"I am talking to Mayawati and we are confident that we will come to an agreement. The Shivraj government in MP and the Modi government in the Centre is a disaster for the people of the country and the Congress is committed to the project of a united opposition to take them on," The Wire quoted Nath as saying.