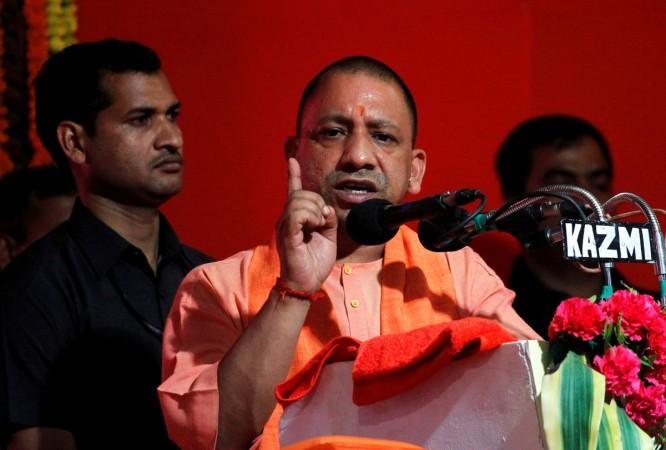 The Bharatiya Janata Party's abysmal performance at the Uttar Pradesh bypolls continued after its shocking defeat at the Kairana and Noorpur constituencies on Thursday, May 31. This has caused an apparent rift within the party since a BJP lawmaker did not shy away from criticising the state chief minister Yogi Adityanath for the party's poor performance in the state.
The BJP MLA Shyam Prakash took to Facebook to express his sadness and concern over the saffron party's poor performance in the bypolls. Under the Yogi Adityanath government, the party had lost four bypolls including the constituencies which were considered as the home turf of the chief minister.
"First it was Gorakhpur, then Phulpur and now Kairana and Noorpur. I am saddened by BJP's defeat in these seats," Prakash said in a satirical Hindi poem shared on Facebook.
"Yogi became the CM because of Prime Minister Narendra Modi's appeal. Corruption is on the rise, precisely why people are working with their own mind. The party must work harder. We must, rest it is all up to you," Indian Express quoted him as saying in the poem.
However, Prakash claimed that his poem was not an attack on the Yogi government but, in fact, a plea to self-introspect in matters concerning the state politics, The Print reported.
If the shocking defeats at the Phulpur and Gorakhpur constituencies were not troubling enough, the party's defeat at the recent bypolls has yet again left the saffron party in disbelief as they try to burnish their heavily scarred image ahead of the 2019 general elections.
The Kairana seat was left vacant after the death of BJP MP Hukum Singh in February. His daughter Mriganka Singh was the BJP candidate who lost the constituency to Tabassum Hasan of Rashtriya Lok Dal.
Hasan was backed by a joint opposition of Congress, Samajwadi Party, and the Bahujan Samaj Party. RLD's Tabassum Hasan defeated her BJP rival by over 40,000 votes to win the Kairana Lok Sabha bypoll.