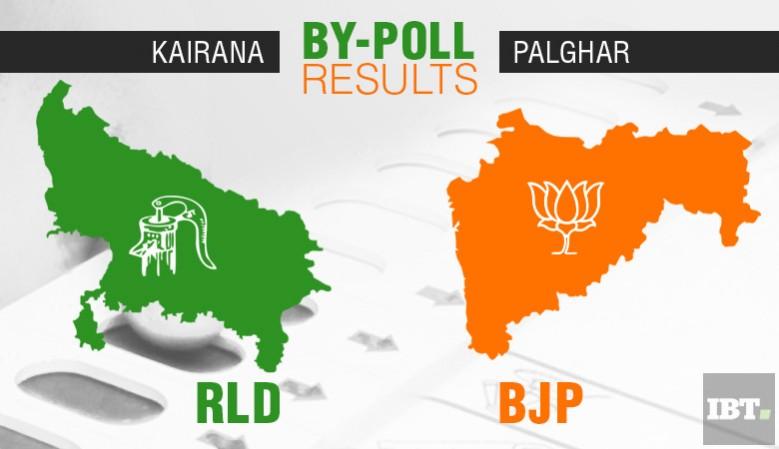 In a major setback, the Bharatiya Janata Party continued its abysmal run at the bypolls by losing the crucial Kairana constituency in western Uttar Pradesh on Thursday, May 31.
This comes in the wake of the shocking defeats at Phulpur and Gorakhpur constituencies; the latter considered the home turf of state chief minister Yogi Adityanath. The saffron party has been left in disbelief as they try to burnish their heavily scarred image ahead of the 2019 general elections.
Here are the constituencies where the counting happened -- Gomia and Silli (Jharkhand), Chengannur (Kerala), Noorpur (Uttar Pradesh), Tharali (Uttarakhand), Jokihat (Bihar), Palus Kadegaon (Maharashtra), Ampati (Meghalaya), Shahkot (Punjab), Maheshtala (West Bengal). Rajarajeshwari Nagar went to polls after being postponed during the Karnataka assembly elections.
A quick look at what happened today:
Kairana: The constituency seat fell vacant after the death of BJP MP Hukum Singh in February. His daughter Mriganka Singh was the BJP candidate who contested against Tabassum Hasan of Rashtriya Lok Dal. She was backed by a joint opposition of Congress, Samajwadi Party, and the Bahujan Samaj Party. Tabassum Hasan defeated her rival BJP's Mriganka by over 40,000 votes to win the Kairana Lok Sabha bypoll.
Palghar: The constituency witnessed the key battle between Shiv Sena and BJP at Palghar, Maharashtra. The seat had become vacant after BJP MP Chintaman Wanaga passed away in January. BJP's Rajendra Gavit emerged victorious, defeating Shiv Sena's Shriniwas Wanga.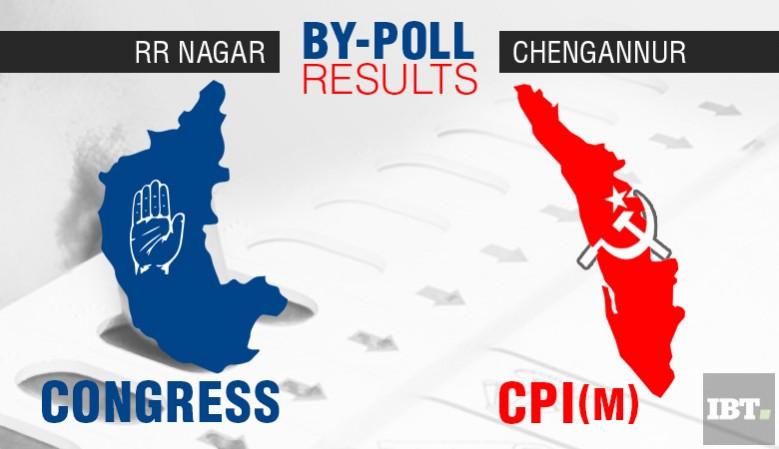 Rajarajeshwarinagar: The Bengaluru constituency went to polls much after the rest of Karnataka. Congress won the constituency with 41,162 votes thus pushing the party to win 79 seats in total in Karnataka assembly elections. Congress candidate Muniratna emerged victorious from the constituency.
Chengannur: The constituency in Kerala witnessed CPI(M) leader Saji Cherian emerging victorious with over 20,000 votes. The Left party battled it out with Congress; however, the former managed to retain its Lok Sabha seat.
The complete list of winners:
Noorpur (Uttar Pradesh) - Samajwadi Party
Jokihat (Bihar) – RJD
Ampati (Meghalaya)– Congress
Palus-Kadegaon (Maharashtra) – NCP
Tharali (Uttarakhand) – BJP
Gomia (Jharkhand)-- Jharkhand Mukti Morcha
Silli (Jharkhand) - Jharkhand Mukti Morcha
Shahkot (Punjab) – Congress
Nagaland -- NDPP
Maheshtala (West Bengal)– Trinamool Congress