Prime Minister Narendra Modi's remarks on the improvement of bilateral ties between India and China at a Singapore forum has been welcomed by China.
PM Modi, during his key address at the 17th Shangri-La Dialogue in Singapore, had tactfully avoided any mention of India joining the US, Japan and Australia – a grouping known as the Quad, which is keen on establishing a joint regional infrastructure scheme to counter China's Belt and Road Initiative.
The PM not only avoided addressing Quad — much to the glee of China but rather chose to talk about the US' trade protectionism, which also went down too well with China.
"Asia and the world will have a better future when India and China work together in trust and confidence, sensitive to each other's interests," PM Modi had told defence ministers and other military officials assembled for the Shangri-La Dialogue on June 1
This statement has been welcomed by China and a top Chinese general who represented Beijing at the forum has called it a "positive" assessment of the bilateral relationship between the two countries, reported Hindustan Times.
"Modi gave a positive assessment of China-Indian relations in his speech," lieutenant general He Lei told state media.
Chinese academics also echoed Lei's opinion and said that a better relationship between the two nations will help Modi garner more votes at the upcoming elections, reported HT.
"Modi's remarks sent a signal of goodwill toward improving China-India ties, which had been soured by a military standoff last year. Modi administration needs improved China-India ties to help it win more votes in next year's election," Hu Zhiyong, a research fellow at the Shanghai Academy of Social Sciences' Institute of International Relations, told Global Times.
Modi's statement to improve ties with the neighbouring country comes just a week before the Indian PM is scheduled to leave for the coastal city of Qingdao to attend the Shanghai Cooperation Organization (SCO) summit and hold talks with Chinese President Xi Jinping.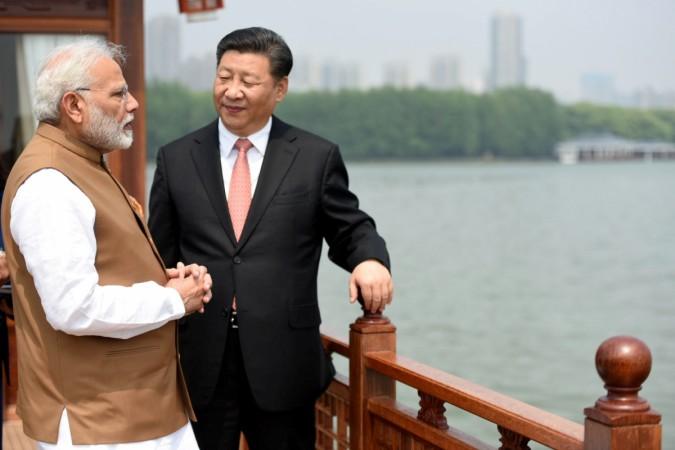 The PM had earlier met Jinping at the two-day informal meet in Wuhan in April. After the April bonhomie between the two leaders, Luo Zhaohui, the Chinese ambassador to India had said that Modi and Jinping will be meeting each other three more times in 2018.
These bi-lateral meets are indeed important owing to the 73-day-long Doklam standoff along the un-demarcated Line of Actual Control (LAC), which had rusted the ties between the two countries.