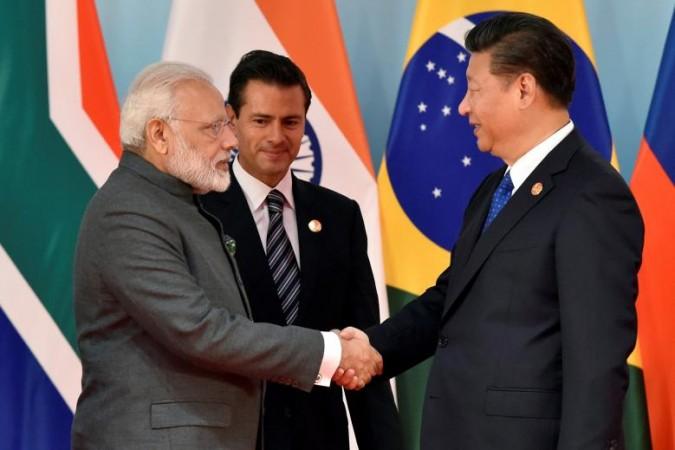 Prime minister Narendra Modi kick-started the 2-day summit with China's president Xi Jinping in Wuhan and said that India and China's culture are similar.
During the informal meet, which is taking place in one of the most populous cities of Central China, Modi has drawn similarities between India and China as both
"The culture of both India and China is based along the river banks. If we talk about Mohenjo Daro and Harappa civilizations in India, all the development happened along river banks," ANI quoted Narendra Modi as saying.
He also said that he has studied China's growth story closely and therefore, felt that the cultures of the two countries are similar, reported CNN-News18.
"When I was the Chief Minister of Gujarat, I had the opportunity to visit Wuhan. I had heard a lot about the Three Gorges Dam. The speed with which you constructed it and the scale inspired me. So I came on a study tour, spent a day at the dam," Modi was quoted as saying by ANI.
The two leaders will discuss a wide range of topics like US President Donald Trump's trade policies, globalization, the Belt and Road Initiative (BRI) and also the India-China border dispute.
President Xi and I will exchange views on a range of issues of bilateral and global importance. We will discuss our respective visions and priorities for national development, particularly in the context of current and future international situation.

— Narendra Modi (@narendramodi) April 26, 2018
Modi has already toured the Hubei Provincial Museum and will be taking a lakeside walk and a boat ride on the picturesque East Lake, with Jinping.
It is said that the meeting has been scheduled in Wuhan, as China is said to be keen on showcasing its central region to the Indian PM, reported Indian Express. Wuhan is indeed worth showcasing as it has been termed as the happiest city in the country by China's Economic Life Survey. The city which has a population of 8.8 million has more than a million students.
Wuhan also has more than 120 higher education institutions. In fact, these institutions are also opted by several Indians and there are around 20,000 Indian students in the city.