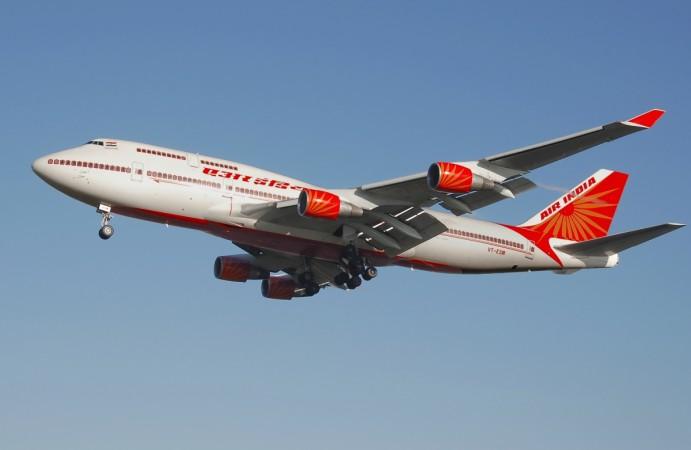 There have been several incidents in the past, where airline passengers are known to have gotten into a scuffle with each other or the crew members. But in a bizarre incident, an Air India cabin supervisor is said to have slapped a flight attendant on board a Delhi-Frankfurt flight Saturday, March 17.
Flight AI 121 took off from the Indira Gandhi International Airport in Delhi at around 2.20 pm. After being airborne for about an hour, the cabin supervisor and the flight attendant had an argument over a non-vegetarian meal served to a vegetarian passenger.
"A flight attendant mistakenly served a business-class passenger non-vegetarian meal instead of a vegetarian one. The passenger, who was seated on 1D, saw it was the wrong meal and pointed it out to the cabin supervisor who happened to be around," a source told the Times of India.
The supervisor then spoke to the attendant about the error and the latter apologized for it and replaced the meal. However, the supervisor is said to have lashed out at the attendant and slapped her.
"It was a tight slap right across her face. The business-class passengers would have heard it," the source added.
However, the flight attendant maintained her cool and carried on with her work. Had she retaliated, "the flight would be diverted, passengers would suffer, the airline image would be hit. But now it's just the case of a bad apple," TOI quoted a senior cabin crew members as saying.
The flight attendant filed a complaint with the department head and Air India has now launched an internal inquiry into the issue, reported India TV.
In January 2018, private carrier Jet Airways hit headlines after two senior pilots indulged in a mid-air brawl in the cockpit. The captain of the London-Mumbai flight had reportedly slapped his woman co-pilot, who was then seen rushing out of the cockpit in tears.
The incident made national news and Jet Airways then sacked both the pilots after review.
"Consequent to the review of the events on board Flight 9W 119 London-Mumbai of January 1, 2018, Jet Airways has terminated services of both the cockpit crew with immediate effect," a Jet Airways spokesperson said its statement.