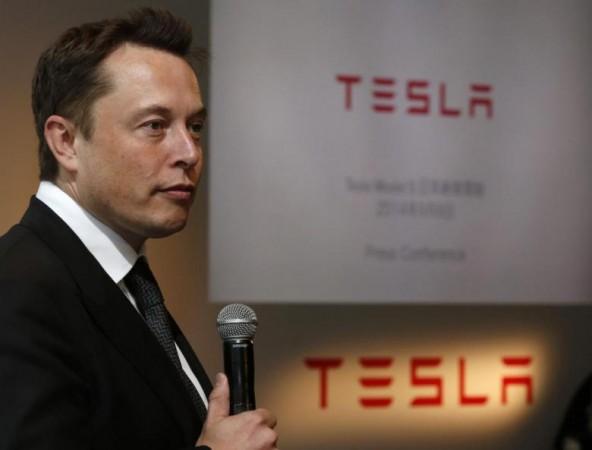 Just a few days ago, Tesla CEO Elon Musk announced that the luxury auto manufacturing company would lay off 9 percent of its workforce in a bid to reduce costs and become profitable. This meant that about 4,100 employees of the firm would be shown the doors.
Explaining the move in the statement on Twitter, Musk said that Tesla had never made annual profits since it was founded on July 1, 2003, which proves that profit is not the only motivational factor. But the expansion of the company in the last 14 years has led to "some duplication of job roles and some job functions that, while they made sense in the past, are difficult to justify today," he added.
While Musk may have tried to justify the decision and even thanked the remaining employees, those laid off evidently aren't pleased. Not just the fact that they have been rendered jobless, the former employees are also disappointed and taken aback by the way these layoffs were carried out.
The employees said that the decision came as a shock to them as Musk had never hinted at future job cuts, despite speaking of how the company will have to restructure its operations to become profitable.
A former energy salesperson, on the condition of anonymity, told Business Insider that her team received a vague email at 1 am, which asked them to clear four hours in their day's schedule for a video conference. While the employees assumed it to be just another meeting, they realized it was, in fact, a conference call with the human resources department and the company's director of energy sales Brent Baldwin.
It was during this conference call that about 250 employees were told they would be let go. Baldwin reportedly also apologised as some of these employees who had even achieved their targets.
Meanwhile, another employee added that working at Tesla has always "been nothing but a disaster." She told BI that the company more often than not doesn't keep promises and doesn't even chart out their plans well. She said that the sales regions are often not demarcated and there have been many instances when she and other sales executives have crossed paths.
In addition, she also believes that the layoffs aren't going to stop at this. "My theory is that this is the first wave, she told BI. "I don't think there will be enough business for the staff levels that they have. I would be scared to lose my job if I still had one."
And while some people received the midnight mail, another employee said he wasn't aware of such intimations and got to know that he would be laid off only another colleague was let go by two of the supervisors and the HR manager. "It was a little odd to see three managers show up," he said.
Speaking of a similar situation, another unnamed employee said that he came to know that his manager had been let go only after the latter didn't show up for a meeting. When he tried to the mail his manager, the document bounced back and that is when he figured out that his manager had been fired.
Amid all this, Musk said that the layoffs have affected only the salaried employees and production department wouldn't be hit, which means Tesla's Model 3 will see no impact.