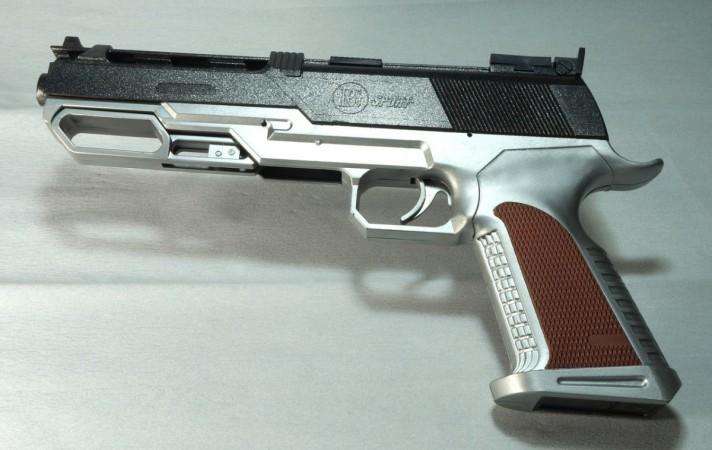 A 35-year-old Indian man reportedly used a toy gun to scare "speeding bus drivers" in Dubai. He also explained that he used his daughter's toy gun to threaten them.
According to Khaleej Times, the man, who is a Dubai resident, went to three bus drivers and tried to scare them showing the fake gun.
But why he did this?
The 35-year-old, a technician by profession, said that he saw them driving recklessly which could put his and other passengers' lives in danger.
He was charged with making criminal threats in the Court of First Instance on the basis of a complaint filed Wednesday at Al Barsha police station. The next trial of the case will take place on May 20.
The 35-year-old reportedly went to three bus drivers while tapping the bus windows with the fake gun in his hand.
A police sergeant learnt about the incident after the bus drivers came running to him to complain about the incident.
He was quoted by Khaleej Times, saying, "I was on duty and sitting in my car when three men came running to me. They looked scared. They told me about a man carrying a gun and took me to where he was."
"I followed the suspect until he got into his car. As I was checking his driving license and other papers, officers from the CID arrived. When asked about the incident, he said he spotted the bus drivers speeding and driving recklessly in a way that put his life and that of the passengers at risk," the sergeant further added.
Describing the incident, one of the bus drivers, a 32-year-old Bangladeshi, told Khaleej Times, "I opened the window for him. He then said he would kill me if I sped and then showed me what he claimed to be a gun.
"I got scared and moved the bus to inform a supervisor in the parking lot. He referred me to a police officer there."