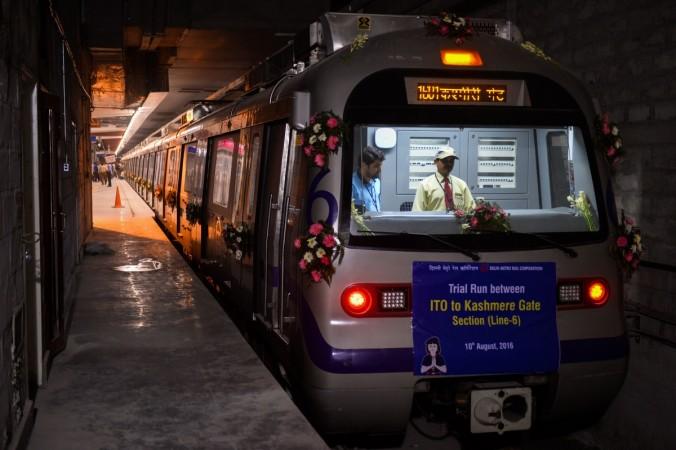 Prime Minister Narendra Modi flagged off the Green Line of the Delhi Metro on Sunday through a video conference, connecting Mundka (Delhi) to Bahadurgarh (Haryana).
During his inaugural speech, Modi called the line a "gateway to development," saying it would facilitate easy living and travelling in Haryana, the same way the Metro had a positive impact in the Delhi-NCR region.
"After Gurugram and Faridabad, Bahadurgarh is the third largest area to be connected to Delhi. With the opening of Mundka-Bahadurgarh section, the Metro is now covering 26 km in Haryana. It will prove to be a big help for students and businessmen to travel between Delhi and Haryana," he said.
Keeping in mind the Prime Minister's 'Make In India' vision, the newly opened line used at least "75 percent India-made products and equipment."
The government recently began manufacturing metro coaches in India after the Centre set up plants in Vadodara and Chennai.
The route has seven elevated stations in total, of which four are in Delhi - Mundka Industrial Area, Ghevra, Tikri Kalan, Tikri Border - and three in Haryana - Modern Industrial Estate, Bus Stand, and City Park.
Modi also advocated the need for a well-integrated transport system in India. "Earlier, every state used to work in its own way. All the decisions were made by the state governments, ministers and departments and that's why there was no policy for work related to the metro."
"But under the 2017 Metro policy, all these issues will be addressed. No matter where the metro is made, a set standard will decide on how things will work," he added.
New India requires new and smart infrastructure. We have worked on roads, railways, highways, airways, waterways and i-ways. There is an unparalleled focus on connectivity and ensuring development projects are completed on time," he noted.
The Prime Minister also linked the process of making Metro systems to cooperative federalism, stating that the Centre and the respective state governments are working together to build Metro in every city.
[With inputs from IANS]