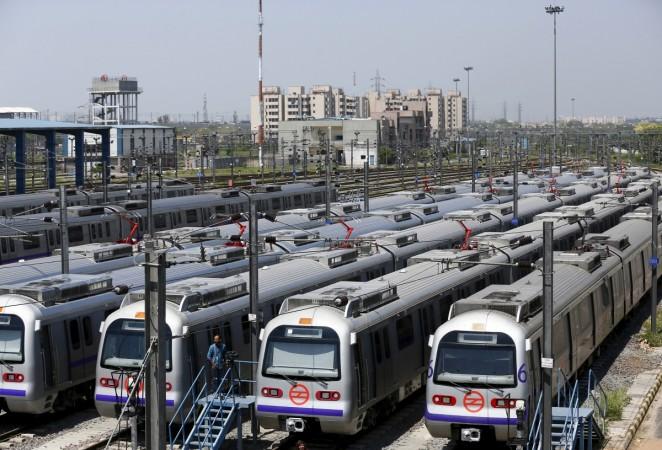 The Delhi Metro Rail Corporation (DMRC) decided to shut five stations following the Aam Aadmi Party's (AAP) decision to march to Prime Minister Narendra Modi's residence on Sunday.
The decision was taken after advice from the Delhi police, who feared that the situation may get out of hand. Accordingly, Lok Kalyan Marg station was shut at 12 pm. From 2 pm, the shutdown was extended to Central Secretariat, Udyog Bhawan, Patel Chowk and Janpath stations. However, the DMRC said that it would operate the interchange service at the Central Secretariat station so that the entire service is not hit.
Delhi Chief Minister Arvind Kejriwal along with his cabinet colleagues has been camping at Lt. Governor Anil Baijal's house for almost a week to demand that Baijal issue a directive to civil servants who the AAP leader says are on de facto strike.
Not getting any response from the Lt. Governor, the AAP had announced a march to Modi's residence at 7, Lok Kalyan Marg, starting from Mandi House at 4 pm on Sunday.
[With inputs from IANS]