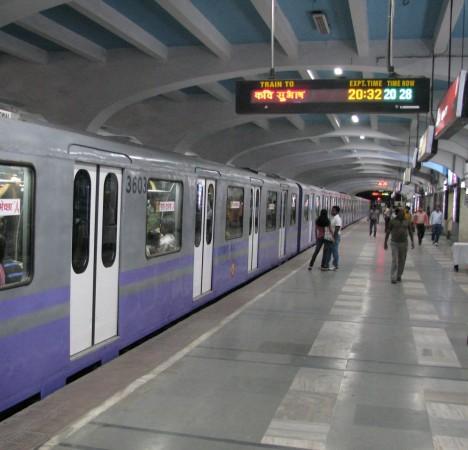 A 40-year-old man died on the spot while crossing tracks at a metro station in Gurugram, Haryana on Saturday, May 26. The commuter jumped on to the tracks and tried to go to the other side but was crushed under the wheels of an incoming Delhi-bound metro.
The incident took place at around 2 pm in HUDA City Centre station when the labourer from Uttar Pradesh, Bura Singh, got down at the last station on DMRC's Yellow Line. If reports are to be believed, he tried to cross the tracks to reach platform 2 as he was in a hurry, IANS reported.
"He fell under the wheels and was dragged a few hundred meters before the driver could slam the brakes and stop the metro. He sustained fatal injuries," a commuter (name not provided) was quoted as saying by The Times of India.
The services were disrupted for half an hour due to the accident. According to police, Singh was identified after they found a few documents inside his bag. He boarded a train from Kanpur on Friday and reached New Delhi on Saturday.
Singh later took a metro from New Delhi and had reached Huda City Centre station in the afternoon, where the unfortunate accident took place.
"He (deceased Singh) boarded the Metro from Delhi and got down at HUDA City Centre Metro Station on Platform No. 1. In a hurry to get out of the station fast, instead of using the stairs or escalator, he tried crossing the tracks to reach Platform No. 2," a police officer was quoted as saying by IANS.
"A woman on the platform also tried to pull him up from the tracks, but it was too late. He came in-between the train and the platform, was dragged for a few meters and died on the spot," the officer added.