Veerey Di Wedding actress Swara Bhasker found herself in the line of fire after she wrote an open letter to Sanjay Leela Bhansali saying that she "felt like a vagina" after watching Padmaavat which allegedly glorified the acts of 'sati' and 'jauhar'.
But did the bold actress just say that it was a stupid act? Well, in a recent interaction with mid-day, the interviewer pointed out that Swara's attempt of voicing an opinion against a regressive tradition was very bold. The actress reacted quickly, tongue-in-cheek though: "And an incredibly stupid one too, I hear". She was evidently referring to the backlash she received on social media.
The actress, who is unapologetic to her statements, further said, "I didn't even know that I was so famous, or my voice mattered this much. Although in a twisted, warped way, it did remind me of the reach I had. However, the Bollywood I know deserves more credit than we give it because the hatred I received for writing that letter came from social media users, not the industry. Bollywood braves too much criticism. It has accepted me the way I am and given me the space to thrive. Fundamentally, I have fierce opinions. And if I have them, I must be prepared to deal with trolls. In Bollywood, however, everyone is only trying hard to hold their ground, despite all odds. So, this is not the industry that must be blamed."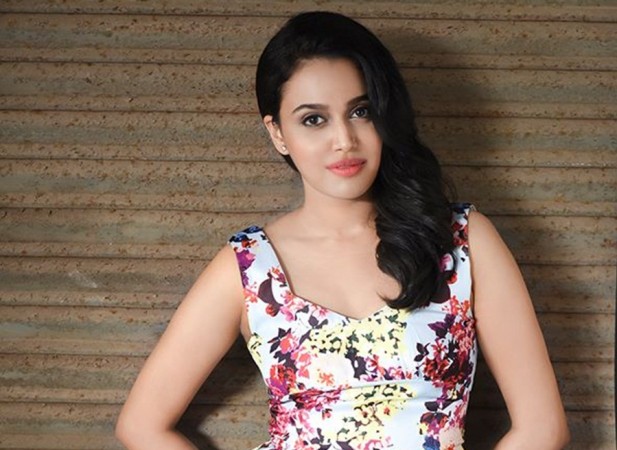 Earlier, Deepika Padukone, who played the role of Rani Padmavati in Padmaavat, had responded to Swara's 'vagina' comment and said, "Probably, she missed the disclaimer in the beginning. This film was not just about the jauhar. It is a celebration of woman power and dignity."
Shahid Kapoor too reacted to the actress' statements and found her open letter a "bit disgusting". Even Ranveer Singh, who had said he got a message from Swara just a day before her open letter praising him for his performance, had said that he felt odd that someone said something on a personal level. Bhansali also came out and defended his film and the much-hyped 'jauhar' scene.
Even Padmaavat co-writers Siddharth-Garima penned down a counter open letter to Swara Bhasker's open letter.
As Swara is very outspoken and never minces her words, the actress says that she usually prefers to be cautious whenever she chose to speak publicly as it will be up for criticism.
"I have to be careful about the things I say because it will be up for scrutiny. Words are twisted out of context to imply something else. This is also probably the reason behind artistes' hesitation to back issues that they feel strongly about," Swara said.