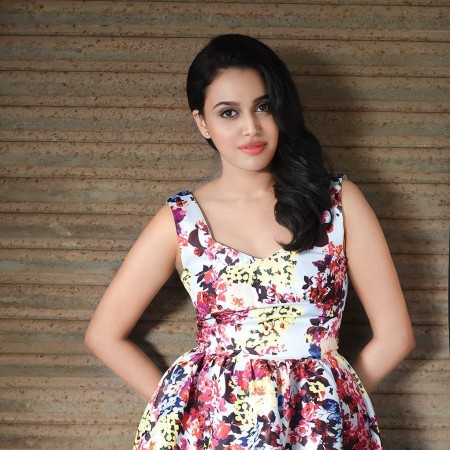 Swara Bhaskar who has impressed the audience in Nil Battey Sannata and will be seen in Rhea Kapoor's Veere Di Wedding in June has something to say about recently released Padmaavat. In an open letter published by The Wire, Swara puts forward her opinion about the film. Here are 10 points from the open letter that were the highlight her views.
To read the entire article, please click here
1. At the outset Sir, congratulations on finally being able to release your magnum opus 'Padmaavat' – minus the 'i', minus the gorgeous Deepika Padukone's uncovered slender waist, minus 70 shots you apparently had to cut out.. but heyyyy! You managed to have it released with everyone's heads still on their shoulders and noses still intact. And in this 'tolerant' India of today, where people are being murdered over meat, and school children are targets for avenging some archaic notion of male pride, that your film even managed a release – that is I guess commendable, and so again, congratulations.
2. Perhaps it is because of this attachment and concern that I had for the film that I am SO stunned having watched it. And perhaps that is why I take the liberty and have the temerity to write to you. I will try and be concise and direct though there is much to say.
Women have the right to live, despite being raped sir.
Women have the right to live, despite the death of their husbands, male 'protectors', 'owners', 'controllers of their sexuality'.. whatever you understand the men to be.
Women have the right to live — independent of whether men are living or not.
Women have the right to live. Period.
3. Some more basic points:
Women are not only walking talking vaginas.
Yes, women have vaginas, but they have more to them as well. So their whole life need not be focused on the vagina, and controlling it, protecting it, maintaining it's purity. (Maybe in the 13th century that was the case, but in the 21st century we do not need to subscribe to these limiting ideas. We certainly do not need to glorify them. )
It would be nice if the vaginas are respected; but in the unfortunate case that they are not, a woman can continue to live. She need not be punished with death, because another person disrespected her vagina without her consent.
There is life outside the vagina, and so there can be life after rape. (I know I repeat, but this point can never be stressed enough.)
In general there is more to life than the vagina.
4. You may be wondering why the hell I am going on and on thus about vaginas. Because Sir, that's what I felt like at the end of your magnum opus. I felt like a vagina. I felt reduced to a vagina–only. I felt like all the 'minor' achievements that women and women's movements have made over the years– like the right to vote, the right to own property, the right to education, equal pay for equal work, maternity leave, the Vishakha judgement, the right to adopt children...... all of it was pointless; because we were back to basics.
5. Surely Sir, you agree that Sati, and Jauhar are not practices to be glorified. Surely, you agree that notwithstanding whatever archaic idea of honour, sacrifice, purity propels women and men to participate in and condone such practices; that basically Sati and Jauhar, like the practice of Female Genital Mutilation (FGM) and Honour Killings, are steeped in deeply patriarchal, misogynist and problematic ideas. A mentality that believes that the worth of women lies in their vaginas, that female lives are worthless if the women are no longer controlled by male owners or if their bodies have been 'desecrated' by the touch of ; or even the gaze of a male who doesn't by social sanction 'own' or 'control' the female.
6. Sir, you will say to me that I am over-reacting and that I must see the film in its context. That it's a story about people in the 13th Century. And in the 13th century that's what life was– polygamy was accepted, Muslims were beasts who devoured meat and women alike, and honourable Hindu women happily jumped into their husbands funeral pyre, and if they couldn't make it to the funeral, they built a pyre and rushed into it — in fact, they liked the idea of collective suicide so much that they gleefully discussed it over their daily beautification rituals. "Verisimilitude" you will say to me.
7. You do know that acts like Sati and raping women are two sides of the same mindset. A rapist attempts to violate and attack a woman in her genital area, penetrate it forcibly, mutilate it in an effort to control the woman, dominate her or annihilate her. A Sati- Jauhar apologist or supporter attempts to annihilate the woman altogether if the genitals have been violated or if her genitals are no longer in the control of a 'rightful' male owner. In both cases the attempt and idea is to reduce women to a sum total of their genitals.
8. You will say that you put out a disclaimer at the beginning of the film claiming that the film did not support Sati orJauhar. Sure Sir, but you followed that up with a two-hour-45-minute-long paean on Rajput honou...There were more than three instances of the 'good' characters of your story speaking of Sati/Jauhar as the honourable choice, your female protagonist – epitome of both beauty, brains and virtue sought permission from her husband to commit Jauhar, because she could not even die without his permission; soon after she delivered a long speech about the war between Satya and Asatya, Dharm and Adharm and presented collective Sati to be the path of Truth and Dharm.
9. Then in the climax, breathtakingly shot of course – Sir, if this is not glorification and support of Sati andJauhar, I really do not know what is. I felt very uncomfortable watching your climax, watching that pregnant woman and little girl walk into the fire. I felt my existence was illegitimate because God forbid anything untoward happened to me, I would do everything in my power to sneak out of that fiery pit– even if that meant being enslaved to a monster like Khilji forever. I felt in that moment that it was wrong of me to choose life over death. It was wrong to have the desire to live. This Sir, is the power of cinema.
10. Your cinema particularly is inspiring, evocative and powerful. It can move audiences to emotional highs and lows. It can influence thinking and that, Sir, is why you must be responsible as to what it is you are doing and saying in your film.
Swara Bhaskar is a strong headed opinionated actress in the industry. Many might think she is exaggerating but she has definitely given some direction to those who didn't think. She concluded the letter by telling Sanjay Leela Bhansali that she wishes he makes more films the way he wants to and are allowed to shoot and release in peace but to quote her: "I promise to fight trolls and television commentators for your freedom to express; but I also promise to ask you questions about the art you make for publaic consumption.'