This week was undoubtedly a rollercoaster ride for Bollywood which made headlines for both the right and wrong reasons. From Priyanka Chopra suing Nirav Modi to the open tug of war between Prerna Arora and Abhishek Kapoor over Kedarnath to Suhana Khan-Shanaya Kapoor party picture, the week offered a variety of gossip to the moviebuffs.
Check out the top trending stories of Bollywood that you might have possibly missed during the week.
Shahid Kapoor Birthday Plan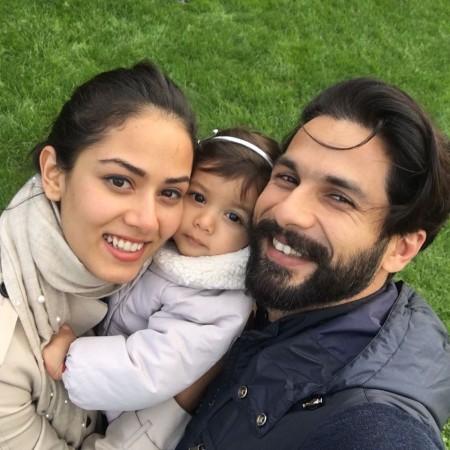 Shahid Kapoor, who will turn 37 on February 25, has decided to keep a low key and celebrate the day with his family and in-laws. Shahid and Mira missed Valentine's Day and the actor wanted to keep up with the annual tradition of celebrating birthdays with satsangs and a visit to Beas. The spiritual group called Radha Soami sect which is organizing the satsang is the same group that introduced Shahid's family to Mira's. Before attending the satsang, Shahid will be flying to Delhi and then travel to Beas together with his family.
Sara Ali Khan's Bollywood debut in trouble
Currently, dark clouds are hovering over Sara Ali Khan's much-awaited Bollywood debut with Kedarnath opposite Sushant Singh Rajput as an open tug of war was declared earlier this week between producer Prernaa Arora and the film's director Abhishek Kapoor. The movie is now being dragged to the court as the producer and director have vowed to fight it out legally.
The film's co-producer KriArj Entertainment has filed a lawsuit against director Abhishek Kapoor alleging breach of contract. The movie, which went on floors in June last year, was expected to be completed in a five-month period. However, the filmmakers' unprofessional behavior apparently forced it to be delayed multiple times.
While the major portion of the film has been shot, Kedarnath shoot stands stalled as of now.
Suhana Shanaya Viral Photo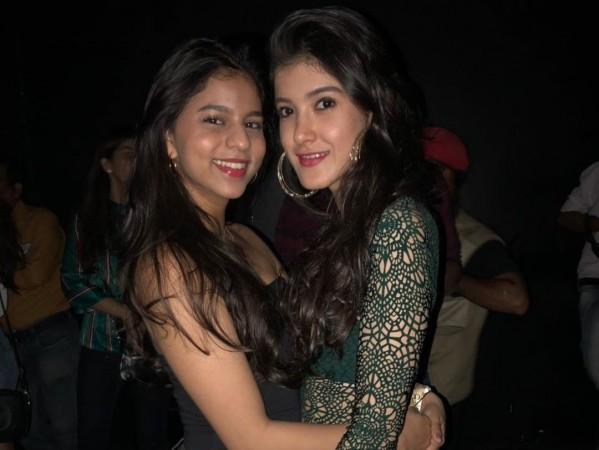 Shah Rukh Khan's daughter Suhana Khan is known for taking the internet by storm with her stunning pictures and yet again her picture with Sanjay Kapoor's daughter Shanaya went viral as soon as it surfaced on social media.
In the photo, Suhana seen wearing a body-hugging black top and matching jeans and was seen flashing her million dollar smile on her face while hugging Shanaya during their late night outing.
Sanjay Kapoor posted the picture on his Instagram and wrote: "They grow up so fast."
Priyanka Chopra on Nirav Modi
In the light of allegations of financial fraud against the 47-year-old billionaire Nirav Modi, reports started doing the rounds that Priyanka Chopra had sued the jewellery king for non-payment of dues.
However, her spokesperson dimissed the reports and clarified Priyanka's stand in a statement which said, "There are speculative reports that Priyanka Chopra has sued Nirav Modi. This is not true. However, she is currently seeking legal opinion with respect to terminating her contract with the brand in light of allegations of financial fraud against Nirav Modi."
Punjab National Bank (PNB) has discovered a $1.77 billion (Rs 11,400 crore) fraud linked to Nirav Modi.
Sabyasachi Mukherjee's saree remark

Ace designer Sabyasachi Mukherjee found himself at the receiving end of the wrath of netizens for shaming Indian women and the clothes they choose to wear earlier this week.
Mukherjee, on Saturday (February 10), said: "I think, if you tell me that you do not know how to wear a saree, I would say shame on you. It's a part of your culture, (you) need stand up for it." He was speaking at the 15th anniversary of the India Conference 2018 hosted by Harvard University.
However, his speech didn't go down well with netizens, who slammed Mukherjee and accused him of showing off his patriarchal mindset and misogynistic views on a global platform.
After having received severe criticism, the ace designer apologized for using the word "shame" through an open letter and clarified that his intention was not to disrespect women.
Swara Bhasker Fat-Freezing surgery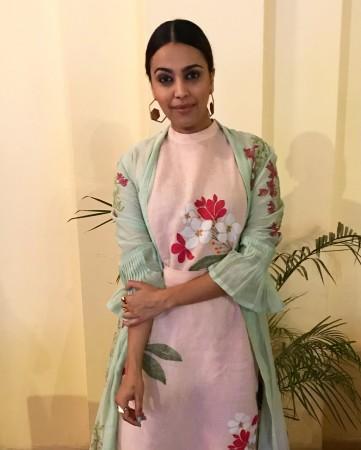 Swara Bhasker, who faced criticism for her open letter to Sanjay Leela Bhansali, found herself in the thick of another controversy when she admitted undergoing fat-freezing surgery to look like her part for a particular role on the comedy show earlier this week. Her statements about her alleged cosmetic surgery soon became the hot topic of discussion for her fans and trolls alike.
However, the actress decided not to take it lying down and clarified her statements that she had never undergone any invasive or cosmetic surgery other than dental treatment over the years.
After facing the wrath of netizens, Swara decided not to joke or say anything in jest on camera henceforth.
Taimur, Yash Roohi piano playing photo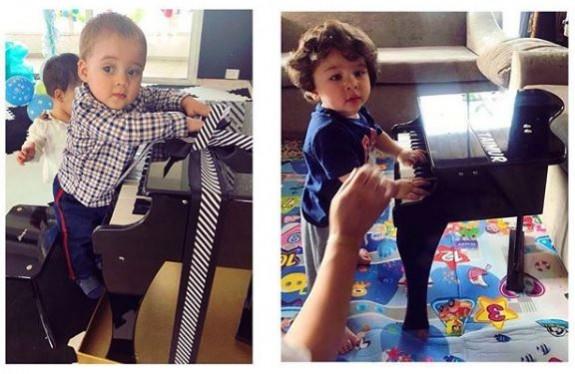 Karan Johar, who celebrated the first birthday of his twins – Yash and Roohi – on February 7, shared an adorable picture of Yash and Taimur on his Instagram and in just a few hours, the image went viral on the social media platform.
In the picture, both Yash and Taimur were seen playing the piano. KJo captioned the post as "Future musicians." While Yash seemed to be more interested in posing for the cameras, Taimur looked adorable trying to play some music.
Sui Dhaga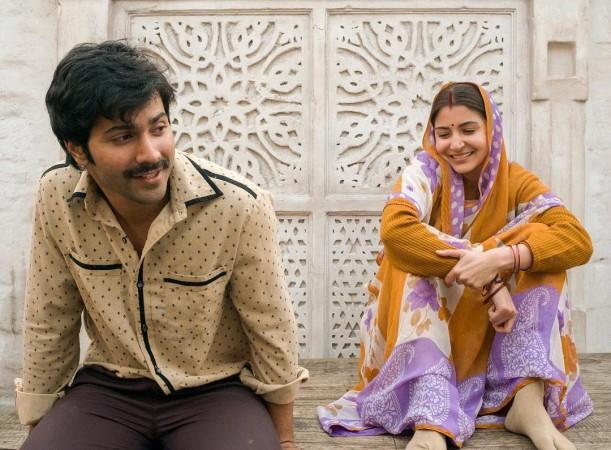 The first look of Varun Dhawan and Anushka Sharma's Sui Dhaga was unveiled earlier this week and both the actors won hearts in their new look. While Varun was seen sporting a moustache and was dressed like the 80's, Anushka Sharma nailed her de-glam look in a saree paired with a sweater, vermillion, bindi, and bangles.
Directed by Sharat Katariya of Dum Laga Ke Haisha fame and produced under the banner of Yash Raj Films, Sui Dhaga will hit the theaters on September 28, 2018.
Janhvi Kapoor and Ishaan Khatter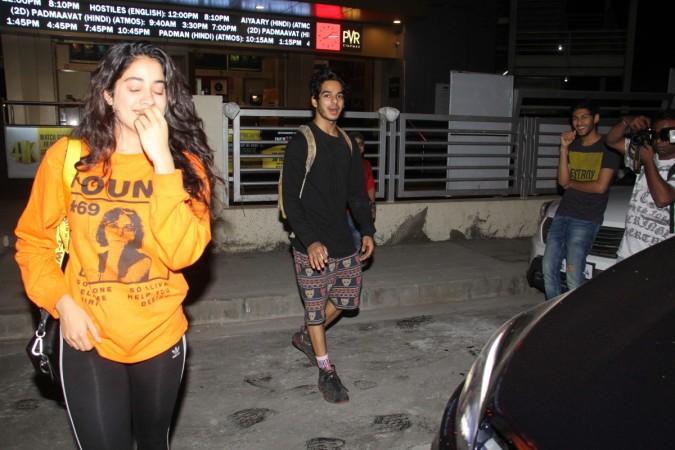 The rumors of Ishaan Khatter and Janhvi Kapoor dating have been doing the rounds of tinsel town ever since the two started prepping for their debut film Dhadak, a remake of the superhit Marathi film Sairat.
The two are often spotted getting along with each other, be it over a movie date or working out together at the gym or arriving at special screenings in the car.
However, earlier this week, it came to light that Ishaan and Janhvi's rumored relationship is nothing but a publicity stunt smartly planted by the makers of the film to keep the two newbies in the limelight.
The source also revealed how easy it is to plant stories about a couple's affair in the tinsel town and attract all the media glare.
Sonakshi Sinha and Salman Khan
The Dabangg stars Sonakshi Sinha and Salman Khan sent everyone into nostalgia when they appeared together in the song Nain Phisal Gaye from the actress' upcoming film Welcome to New York.
Welcome To New York is a heartfelt, rib-tickling comedy that tells the story of two Indian youths in search of a better life. An unexpected trip to New York City sets them off on a comedic adventure that changes their lives forever.
Produced by Pooja Films and Wiz Films and directed by Chakri Toleti, 'Welcome To New York' releases worldwide on February 23, 2018.