Bollywood actress Swara Bhaskar has recently drawn a lot of attention towards her by writing an open letter to Sanjay Leela Bhansali. In the letter, she expressed her disappointment over the "jauhar" scene.
Her open letter went viral and received a lot of flak from fans and celebrities. Amid the controversy, Ranveer Singh revealed a big news to Press Trust of India.
He said that Swara has personally messaged him after watching Padmaavat. Do you know what she wrote?
"I got a message from Swara just yesterday. She loved my performance in the film. So..." Ranveer told PTI.
Well, the hunk seems to be cool amidst all the recent controversies. Though Swara's open letter "feeling like a vagina" is still in trends, the star cast of Padmaavat are ignoring the entire hype.
While Ranveer sidestepped the issue, Shahid found the letter a bit disgusting and odd. "Yes, I have come to know about Swara's letter, but honestly I haven't read it yet because it is a long letter, and we are very busy these days. I don't know what issue she has. Perhaps, whatever issue she has, it is related to Sanjay sir (Sanjay Leela Bhansali)," Nav Bharat Times quoted Shahid as saying.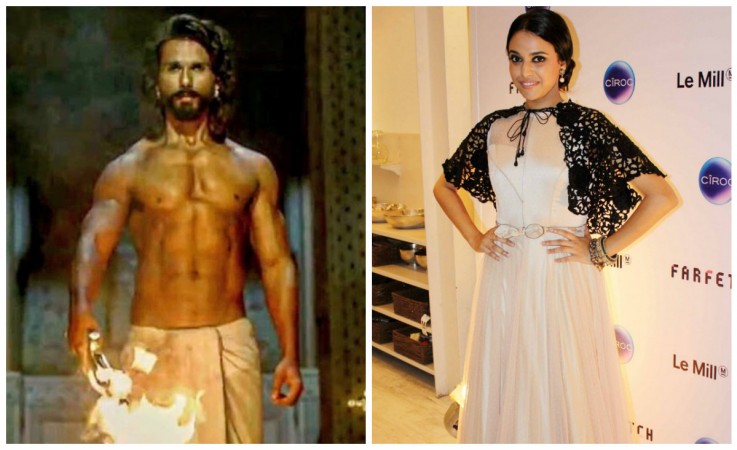 Shahid, who played one of the lead roles in Padmaavat, said at a time when the entire industry has been supporting the movie, this open letter from Swara appeared to be a little "disgusting".
"I would say this is not the time for all these. Padmaavat is representing the entire film industry. It is also representing freedom of expression and freedom of speech. We had a tough time in making this film reach the audience, and at a time when the entire film industry stood beside us, I find this open letter a bit disgusting. But everybody has the right to put forward his or her views, and she has put out her personal views in the letter," Shahid told the publication.