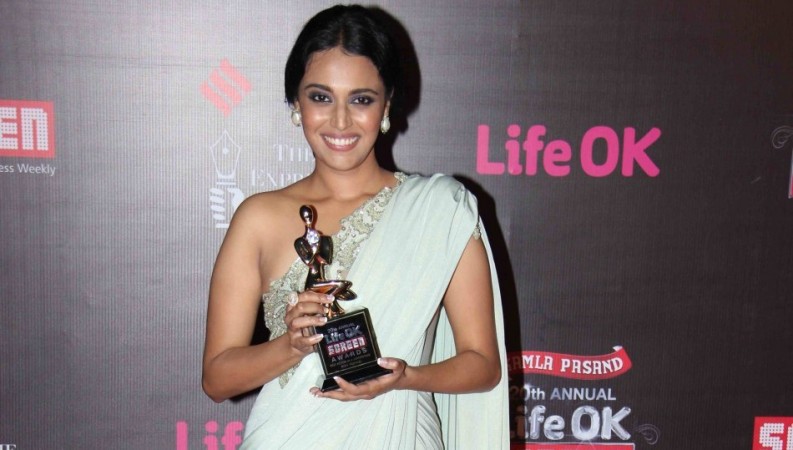 Bollywood actress Swara Bhaskar is one outspoken lady. She recently grabbed attention with her open letter to Sanjay Leela Bhansali over his movie Padmaavat.
Though the film showcased the 13th century when a person's pride was given more importance than life, Swara felt Bhansali shouldn't have shown the helplessness of a lady by portraying women performing "jauhar".
"I felt like a vagina. I felt reduced to a vagina–only. I felt like all the 'minor' achievements that women and women's movements have made over the years – like the right to vote, the right to own property, the right to education, equal pay for equal work, maternity leave, the Vishakha judgement, the right to adopt children...... all of it was pointless; because we were back to basics [sic]," Swara said in the letter.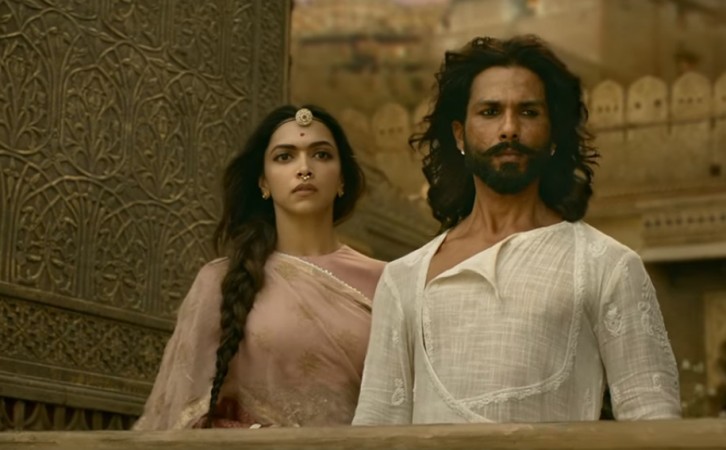 Though the era of Alauddin Khilji was entirely different from today's world where women are vocal about their thoughts and fight all odds, Swara thinks Bhansali shouldn't have shown Rani Padmini (Deepika Padukone) asking permission from her husband to perform "jauhar".
"There were more than three instances of the 'good' characters of your story speaking of Sati/Jauhar as the honourable choice, your female protagonist – epitome of both beauty, brains and virtue sought permission from her husband to commit Jauhar, because she could not even die without his permission [sic]," she wrote.
Though in the 13th-century Rani Padmini thought jauhar as the way to protect herself and other women from being raped and enslaved to Khilji, Swara thinks: "I would do everything in my power to sneak out of that fiery pit– even if that meant being enslaved to a monster like Khilji forever. I felt in that moment that it was wrong of me to choose life over death. It was wrong to have the desire to live. This Sir, is the power of cinema [sic]."
Swara is being widely applauded for expressing her point of view, but some people have different opinions. While many have praised Swara's open letter, some have criticised her for not understanding the era in which the movie was set.
Actress Suchitra Krishnamoorthi too took a dig at Swara, but the Veere Di Wedding actress slammed her. In fact, Swara is on a clapback spree to people who have spoke out against her opinion.
Take a look here:
Funny that an actress who can play an erotic dancer/ prostitute with such elan should feel like a vagina after watching a story of a pious queen . What standards are these ...tch tch

— Suchitra Krishnamoorthi (@suchitrak) January 28, 2018
Funny that people cannot get over the fact that a woman said Vagina! Funny that in a 2440 word article making fairly comprehensible arguments they only remember the word Vagina!!! ? So... Vagina vagina vagina vagina vagina vagina...............vagina vagina VAGINA!!!!! https://t.co/pVh7rskZHL

— Swara Bhasker (@ReallySwara) January 28, 2018
I've realised that I don't qualify as a feminist since I can't say vagina 5 times in a sentence. No wait, not that I can't. I don't want to.

— Sonal Kalra (@sonalkalra) January 28, 2018
Totally your choice Sonal.. saying or not saying the word vagina has nothing to do with being a feminist.. but in a 2440 word article about a film- that ur only recall is the use of the word vagina.. may have something to do with.. i wonder what? :) :) :) https://t.co/vukMMxds40

— Swara Bhasker (@ReallySwara) January 28, 2018
Just read @ReallySwara review on #Padmavat....
Welcome to Our league Swara... Welcome to new Cinematic world of Critics

and Most Importantly I wish u loads of success.... ur career as an supporting actress wasn't that good, but m sure u will hv a wonderful future as Critic...

— Rohit Jaiswal (@rohitjswl01) January 28, 2018
Actually Rohit my career as an actor- supporting and lead has been full of some v fulfilling roles. Won a bunch of awards. One was an international award. Tell me about ur career.. what is it again? Howse it going?? https://t.co/dkBkK9BZKr

— Swara Bhasker (@ReallySwara) January 29, 2018
Super saddened to read your views about #Padmaavat! And more surprised as you know the movie craft yourself!
A difference of opinion is one thing but with your views you've belittled the entire women community!
OR
Can we say some 'jealousy in the air for #SwaraBhaskar?'

— Priyanka Shukla (@Starseed_Me) January 28, 2018
Priyanka read the article again.. what part of it 'belittles' women. And no there is no jealousy.. tell me every time you think a thought, or have an opinion; is it because you are jealous???? That's an unfortunate and emotionally draining existence. My sympathies ?? https://t.co/TQofAnAdqM

— Swara Bhasker (@ReallySwara) January 29, 2018
Swara even retweeted those who criticised Suchitra Krishnamoorthi's tweet: