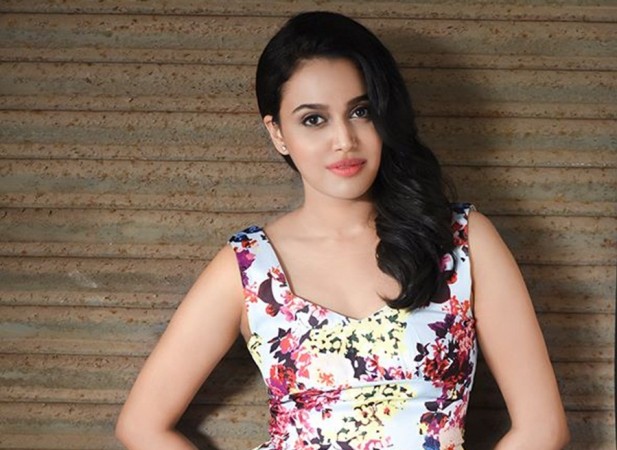 Swara Bhasker's open letter 'I felt like a vagina', which was directed towards Sanjay Leela Bhansali and his film Padmaavat, has opened up a larger debate on feminism, women empowerment and the people around the world who are fighting hard for this particular cause.
In her open letter, Bhasker may have raised some hard-hitting, pertinent and legitimate questions while talking about and safeguarding women's dignity, their choices and their right to live, but she chose the wrong context to address her points which ultimately has backfired.
ALSO READ: You should continue to feel like 'vagina': Padmaavat co-writers to Swara Bhaskar in open letter
Things would've been totally different if she would've talked about the hardships of women without directing it towards a cinema which depicted the act of jauhar (self-immolation) which was adapted by most of the women in the 13th century.
Of course, a filmmaker is free to break the barriers of the conventional ways of storytelling and mould the historical events to address the current scenarios and educate his audience through his depiction. And a filmmaker can also choose to follow and depict the events without distorting facts and history. It's a different debate altogether.
ALSO READ: Ranveer Singh reveals Swara Bhaskar personally messaged him after watching Padmaavat
Every filmmaker enjoys creative freedom, and while the filmmaker makes a movie for mass, the audience too has a choice to like or dislike the final product, which ultimately makes them entitled to their opinions. And every viewer who is entitled to his/her opinion should be open to criticism from other sectors as well.
But when you choose to give away your opinion to a publication or a national daily or a news channel, your opinion doesn't remain entitled to yourself, but to the entire nation. You sort of declare an open war with the world which will get you an equal amount of bouquets and brickbats.
ALSO READ: Shahid Kapoor finds Swara Bhaskar's open letter on Padmaavat a 'bit disgusting': Read full reaction
So when Swara Bhasker mentions that she had no idea that her views would create such mayhem by hiding behind the 'everybody has the right to express their opinion in a democratic country like India' thought of school, whilst telling Bhansali what he should be doing and what he should not, she misses an important point here.
Like her, everyone else also has right to agree or disagree with her opinion and become vulnerable to hit back. But when you associate feminism with a film which depicts a certain time period in the history when such practices used to happen, you somehow trivialize the meaning of feminism.
ALSO READ: While Swara Bhaskar "felt like vagina" watching Padmaavat, Sanjay Leela Bhansali is glad with the reactions
Feminism isn't all about male-bashing or women doing things similar to that as men or shouting 'vagina' at the top of your voices, feminism simply put is to treat everyone equally. Feminism is all everyone having the right to choose the way how he/she wants to live their own lives and protecting one's dignity and respecting their choices. And it has much more to it.
So when Swara addresses the entire nation with her piece, the letter itself has the power to influence minds, which is why she also has to be responsible enough before making statements, especially when a larger chunk of an audience is going to be at the receiving end.