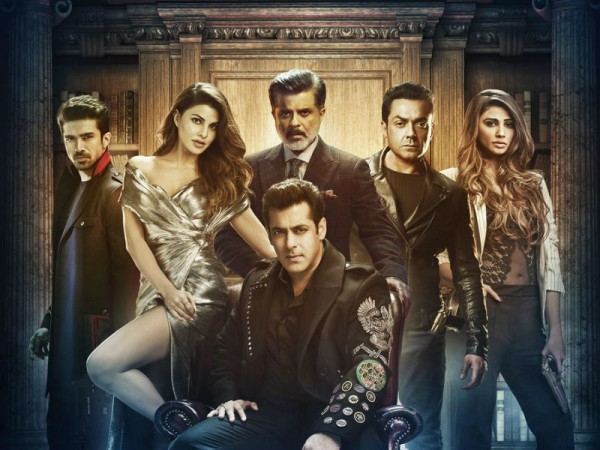 Bollywood actress Daisy Shah is busy promoting her upcoming film Race 3. She says that she does not want to disappoint her superstar co-actor, Salman Khan.
As per a report by Pinkvilla, Daisy who stepped into Bollywood with Salman Khan's Jai Ho used to work as an assistant choreographer to Ganesh Acharya before she got her big break.
In a promotional event for Race 3, the actress was quoted talking about her debut in Bollywood. "I think life is about challenges. You have to face the challenge since your birth. For me, to get break in 'Jai Ho' was a challenge and my journey after that depends on my work and luck so, I think blessing of my parents has helped to reach this stage and I am really fortunate that Salman Khan lifted me from one level and helped me to reach another level," she said
"After that things depend upon my hard work to lift that level further. Salman Khan is loved by a million people and if he has put his faith in me so, I don't want to disappoint him. Today, there is a sense of confidence and belief in me only because Salman sir believe in my abilities."
Talking about the film Race 3 Daisy revealed, "In this film, there is a story of the entire family. Flavor of the film is same and this film also has many twists and turns".
Read: Race 3 Review | Critics Verdict | Viewers Review
Daisy also revealed a little detail about her role in the film. She said, "I am playing the character of Sanjana in 'Race 3' and it is very a dark character in the initial phase of the film but towards the end, it gets transformed into a positive character."
The actress spoke about taking the opportunity to do all the stunts on her own, "Doing stunts all by myself has been a deliberate decision because I wanted to do all stunts by myself because female actors don't get the opportunity to work in action films and I think when you get such an opportunity, then you have to make most of it. I fractured my ankle while practicing for an action scene and due to that, we had to postpone fight sequence between me and Jacqueline (Fernandez) for one month but when we shot for that, it came out very well as we got some extra time to practice."
Race 3 is directed by Remo D'Souza and also stars Salman Khan, Anil Kapoor, Jacqueline Fernandez, Bobby Deol and others. The film is set to release June 15, 2018.