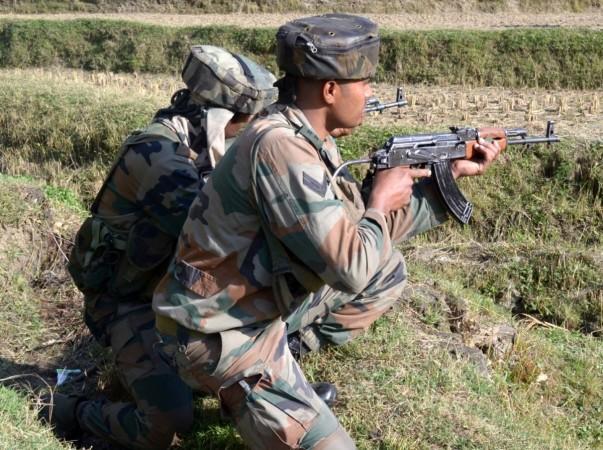 Now that Eid is over, the Centre has decided not to extend the unilateral ceasefire against militants in Jammu and Kashmir. The ceasefire was announced on May 16, in order to provide a peaceful and conducive atmosphere in the state for the holy month of Ramadan.
The Centre made the announcement on Sunday, June 17, a day after Eid festivities were muted in the valley, partly due to the kidnapping and killing of a soldier Aurangzeb and also due to the violent riots that have jolted the state.
"The government of India decides not to extend the suspension of operations in Jammu and Kashmir announced (at) the beginning of Ramadan," a Home Ministry statement said.
Security forces were being directed to take all necessary action to prevent protestors and militants from launching attacks and indulging in violent activities. The statement further added:
The government is committed to working for creating an environment free of terror and violence in Jammu and Kashmir. It is important that all those who have interests of people of the state and especially the youth in mind to isolate the terrorists and work towards bringing back misguided youth to the right path."
The Home Ministry has recognised the security forces in Jammu and Kashmir for showing "exemplary restraint" during Ramadan despite grave provocation by the terrorists.
The decision was made after a high-level meeting chaired by Prime Minister Narendra Modi on Friday, with Union Home Minister Rajnath Singh, National Security Advisor Ajit Doval, and others. It came as a result of the rise in ongoing terrorist activities in the state and the killing of Shujaat Bukhari, the editor of 'Rising Kashmir,' and his two personal security officers on Thursday.
Earlier this week, an Indian army rifleman Aurangzeb was kidnapped from Pulwama district. His body was found days later, pumped with bullets. Terrorists released a video showing that the killing of the jawan was a result of his cordial relationship with Major Shukla, who was involved in the encounter of Hizbul Mujahideen commander Sameer Tiger in Kashmir in April.
[With inputs from IANS]