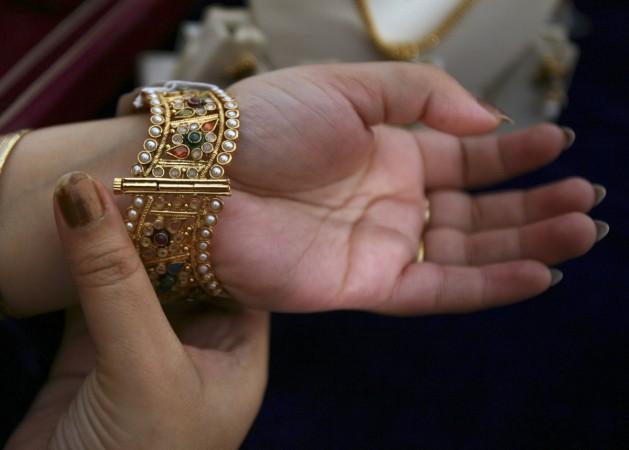 The buzz that Modi government will reduce the import duty on gold in Budget 2017 has been doing rounds for some time now; it has again surfaced, with a more compelling argument. Reducing the 10 percent import duty will align with the proposed GST rate on the yellow metal, according to Quantum AMC.
Read: Gold steady as unease with Trump policy weighs on dollar
"Given that GST rates expected to be 4% or 5% for gold, an import duty of 6% will make a total of 10-11% which matches the current levies on gold. Hence, there is a rational to lower duties to enable a swift transition to GST," Chirag Mehta, Sr. Fund Manager, Alternative Investments, Quantum AMC, said in a note.
But Prime Minister Narendra Modi and Finance Minister Arun Jaitley can go even further in bringing down the high import duty, Mehta said. "However, we believe that there is scope for greater reduction as the current high levies are prohibitive in nature and inhibit growth of the industry."
While the domestic gold industry is dominated by many regional and unorganised players, those with a pan-India presence include listed entities such as PC Jeweller, Gitanjali Gems, Titan (Tanishq) and Tribhovandas Bhimji Zaveri (TBZ) and unlisted jewellery sellers including Malabar Gold, GR Thanga Maligai (GRT) and Bhima Jewellers.
India is the second-largest consumer of gold in the world but witnessed muted business in calendar year 2016 even as the outlook for the yellow metal is bleak for this year, according to a note by Angel Broking.
The Modi government has been weaning away people from investing in physical gold by offering schemes that promote paper gold (schemes such as Sovereign Gold Bond Scheme).
Gold as a safe haven investment and a preferred option to store unaccounted money was revealed when authorities recovered huge quantities of the yellow metal in income tax raids conducted on suspects coinciding with demonetisation.
Read: Gold prices fall 11%, silver down 12% since PM Modi's demonetisation decision
Demonetisation was a double-edged sword for gold, according to Mehta. "Gold has been a beneficiary and even a victim of demonetization. On a net basis, this demonetization exercise as of now has been neutral for gold. As the demonetization alarm bells rang, the rush to buy gold was almost immediate. As media reports suggest and also confirmed by gold import numbers, a lot of gold was sold on the night of the 8th of November, as many rushed to buy gold with old notes. Post that, as the cash crunch hit the economy, there was a significant decline in discretionary spending including gold," he said in his note.
Gold imports play a critical role in impacting India's current account deficit. Imports of the yellow metal have shown a declining trend, except in some months.