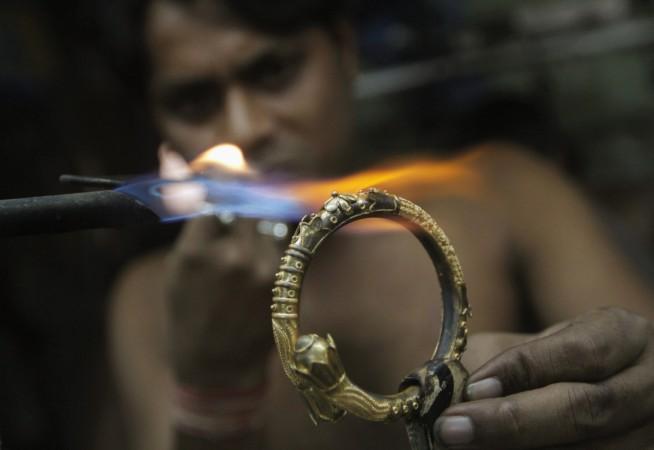 Gold and silver prices have been falling consistently over the past few weeks amid weak demand since the currency ban decision of November 8 and the continued spotlight on gold traders. Gold prices have dropped 10.69 percent while silver is down 11.97 percent, since demonetisation.
Gold prices closed Rs 250 lower on Monday at Rs 27,550 per 10 gm, marking an 11-month low. Silver also shed Rs 210 to end at Rs 38,600 per kg in the Delhi bullion market.
Budget 2017: Finance Minister Arun Jaitley may lower import duty on gold
On November 8, gold and silver prices had closed at Rs 30,850 per 10 gm and Rs 43,850 per kg, respectively.
Subdued demand from jewellers has kept gold and silver prices under pressure even as the Income Tax Department continues to seize huge quantities of gold in raids at various places, as part of the crackdown on those who are holding black money.
Gold worth Rs 77 crore was seized in raids between November 8 and December 16 in addition to Rs 393 crore in cash and admission of undisclosed income of Rs 2,600 crore.
The tip-off based raids have been continuing, resulting in the seizure of the yellow metal, as recently as on Sunday when the Mumbai police seized 2.5 kg of gold and arrested six people. The most sensational of all in the past few weeks has been the seizure of 177 kg of gold from Shekhar Reddy (also referred to as Sekar Reddy), a Chennai-based industrialist with highly placed connections, including those with politicians.