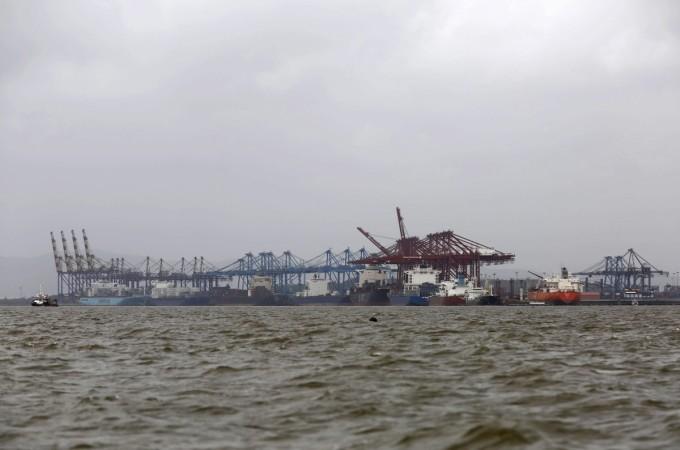 After a 9.5 percent increase in October 2016, merchandise exports from India rose 2.29 percent in November to $20 billion while imports grew 10.44 percent to $33.01 billion, leaving a deficit of $13 billion. Gold imports, keenly tracked since demonetisation, spurted 23.24 percent to $4.36 billion from $3.54 billion in November 2015 and $3.50 billion in October this year. Gold is a keenly tracked commodity in India.
Provisional data released by the Narendra Modi government on Thursday showed that import of crude and petroleum products increased 5.89 percent to $6.84 billion from $6.45 billion in November last year. The import bill is likely to go up in view of the rise in global crude oil prices after OPEC and non-OPEC producers decided to cut oil output to stem the freefall in prices.
Export of engineering goods rose 11.56 percent to $4.96 billion from $4.45 billion last November, after registering a 13.8 percent YoY jump in October this year. Total merchandise exports stood at $174.92 billion for the period April-November 2016.
This is the first month of trade data after the decision to ban high-value currencies by Prime Minister Narendra Modi on November 8, 2016, leading to a major disruption of the Indian economy.
Out of 30 categories, 20 saw an increase in exports on a year-on-year basis.
The trend indicates that India would end the current financial year with exports of about $280 billion, according to the Federation of Indian Export Organisations (FIEO).
"...looking at the current trend, we are on our course to achieve exports of about USD 270-280 billion during the current fiscal. The focus in such challenging times should on marketing with proactive support from the government which also has to ensure that exporters get their entitlements expeditiously so as to have liquidity," FIEO President S C Ralhan said in a statement.
After the adverse impact of US Federal Reserve's interest rate hike decision on Indian stock markets, Thursday's external trade data could lift sentiments on Friday.