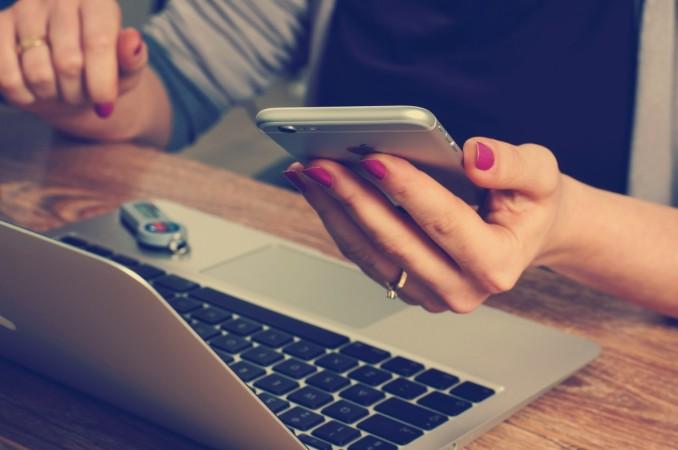 Framing the perfect "I'm running late" message to someone and then following it up with a valid excuse is never an easy task; especially if the person you're sending it to is your boss. But as it turns out, honesty is, in fact, the best policy, because it sure did work for one woman who seemingly had the most adorable excuse for her delay.
Yet it is her boss' response to her message that has been winning hearts all over the internet because it is sure to warm up the iciest of hearts.
Imgur user CainMolir – the boss in the story – posted screenshots of text-conversation on the multi-blogging website and ever since the photos have gone viral and received massive attention from other users
The employee, Jenn, texted the boss about her delay and when asked if everything was okay (because she's otherwise very punctual employee) Jenn replied with casual honesty, saying: "Yes. My dog was sleeping and looked really cute. I spent some time taking pictures of him instead of getting ready."
In addition to what seems to be the perfect excuse for a slight delay to work, a photo of Jenn's adorable little pup was also attached, as can be seen in the screenshots.
Contrary to what any other boss would be expected to reply to that excuse, Jenn's boss seemed to agree with her perfectly legitimate reason to be late to work and wrote: "Look at that sweet boy! Take your time. I'll have Miller watch your phones until you get in. Also, Bark at the Park is coming up next month. How about I get you two tickets so you can take the little guy to a baseball game?"
The 'boss' explained on their Imgur post that Jenn, who is usually referred to as Mom in office, was late by just 11 minutes. "She missed work one other time in her nearly eight-year career with us, and that was when her son had his wisdom teeth removed about nine months into her employment."
Also, Jenn did end up receiving the two tickets that she was promised!
Since being shared on April 5, the extremely viral post has garnered over 2.3 lakh views and more than 6,400 points on the blogging website.
Other Imgur users who were left completely awed by the boss' response commented on the post in appreciation, saying things like "Who's a good Boss? YOU ARE! Yes, YOU are," and "Damn. I wish I worked with you. That's very sweet of you."