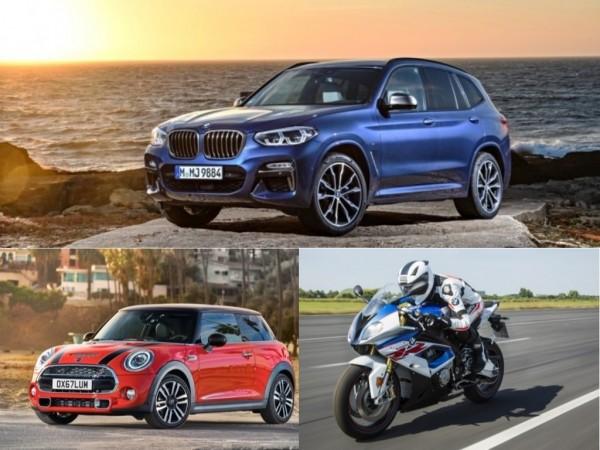 German auto giant BMW Group has recorded its best ever half-yearly sales during January 2018 to June 2018. The automaker sells cars under BMW and Mini brands and motorcycles under BMW Motorrad brand in India. All three brands registered positive growth.
The core BMW brand that sells cars from the 3 Series sedan to BMW i8 plug-in hybrid sports car found 4,890 takes in the first six months of the current calendar year registering 12 percent growth over the same period last year. The Mini brand, on the other hand, 281 cars clocking a remarkable growth of 30 percent as compared to Jan-June 2017 sales.
BMW Group's combined car sales (BMW and Mini) stood at 5171 units registering a growth of 13 percent as compared to 2017. BMW Group India had sold only 4890 cars in Jan-June 2017.
In the first half of 2018, BMW sales growth has been predominantly driven by the SUV segment which has grown over 26 percent as compared to the same period in 2017. The new BMW X3 launched in April has led the growth of the segment with over 60 percent growth compared to January – June 2017. The company also saw acceleration in sales with the launch of the BMW 6 Series Gran Turismo.
Despite being new in the premium motorcycle business here, BMW Motorrad also performed healthily. BMW Motorrad sold 208 motorcycles within the first half of the year. The two-wheeler arm of the company started operations only in March 2017.
"Our strategy of focusing on introducing new and innovative product segments in the Indian luxury car market has started showing results. The BMW 6 Series Gran Turismo and the BMW X3 have already exceeded our expectations and we see remarkable sales contributions coming from both in the future. Also, the introduction of Euro 6 petrol engines in our product portfolio has played an important role in our strategy. We understand the changing aspirations of our customers and will continue to introduce innovative products and services that will excite them and spread 'Sheer Driving Pleasure'," said Vikram Pawah, President – BMW Group India.