BMW, the Munich-based automaker, has a sub-brand named BMW i that was founded in 2011 to design and manufacture plug-in electric vehicles. The brand currently sells the i3 all-electric car and the i8 plug-in hybrid, but the models are nowhere near posing challenge to Tesla's range of EVs in terms of sales.
Also read: New BMW X3 revealed; 3rd gen SUV comes with no revolutionary change in design
The scenario is about to change since BMW has decided to go all out to become a prominent name in the EV space. The first key model for the initiative will be an electrically-powered 3 Series sedan and it looks like the model will be unveiled in September this year. The 3 Series electric will be the star of the BMW stall at the International Motor Show Germany in Frankfurt, Handelsblatt reported.
While the all-electric BMW i3's maximum range is 290km, the 3 Series will reportedly have an extended range of 400km. The claimed range of the Model 3 is 346km at present and BMW is clearly targeting the customers of this popular Tesla EV with the 3 Series electric. Details on the powertrain and specifications are not available at the moment.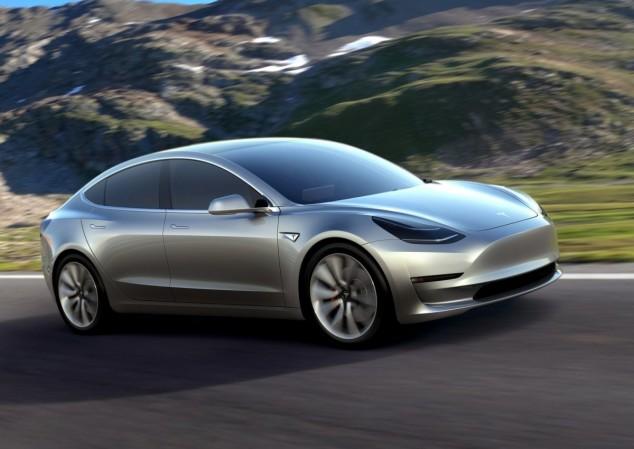 BMW will top the 3 Series electric with X3 electric SUV sometime in 2020. The powertrain of the X3 electric SUV will be the same as that for 3 Series electric. A gap of almost four years between electric 3 Series and X3 will give breathing space for BMW to make the powertrain flawless for future cars.
Also read: BMW Motorrad unveils all-electric eRR motorcycle based on S 1000 RR
In the mean time, theMini brand in the BMW Group will launch its first electric car. The model will join the current Mini range of Cooper, Cooper Convertible, Clubman and Countryman in 2019. The five car strategy of Mini is playfully called the 'Superhero' line-up. The production version of the Superleggera Vision concept or Rocketman concept is expected to be the fifth model with electrically powered heart.
Source: Handelsblatt