Avengers: Infinity War released in the theatres over the weekend and it has been winning the box office across the world. The film has become the highest opening weekend grosser of all time with a whopping $250 million collection. While that is great news for Marvel Studios, MCU fans are eager to now know the title of Avengers 4, the sequel to Infinity War.
Avengers: Infinity War left viewers with a list of questions: What happened in the last scene? Are the Avengers actually dead? How will the core Avengers bring back the dead ones and more? Fans are hoping that the title of Avengers 4 would give them something to speculate on while they wait for it to release next week.
Marvel President, Infinity War directors Joe and Anthony Russo and everyone at Marvel Studios are staying tight-lipped about the Avengers 4 to create the hype around it. But recently, the Russo Brothers teased the movie's title while talking to Bustle.
Director Anthony refused to reveal the title of the movie to the publication but chose to share the story behind the secret title. "We do have a name for it, we're just not announcing it. And I think we came to that name fairly early in the development process. It speaks to the heart of the story," Anthony shared.
Joe Russo added that there were "quite a few names" suggested before they settled on the final version. They also cleared that it won't be called Avengers 4. "No, I think it's just out there as a placeholder because these movies get announced so early before they've been written and worked through," Anthony explained.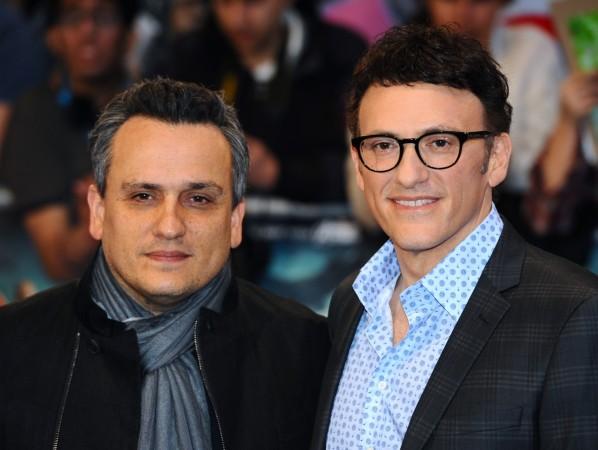 We hope the name comes soon, the wait is impossible! Although the attempt to keep the movie's title a secret was to let the attention be on Avengers: Infinity War, Marvel President Kevin Feige recently shared that the secrecy plan "backfired" because people focused on Avengers 4 title more than Infinity War.
"I've said before, it's gotten entirely out of hand. And now will have no chance of living up to any expectations of what it's gonna be. And it sort of backfired, if I'm honest with you, because the notion was to not talk about it so the focus was to be on [Infinity War]," he told IGN.
Avengers 4 is speculated to feature a few dead Avengers. A few Avengers 4 leaked photos hint that Loki could make his way back, Vision and Scarlet Witch could also come back to life and much more. Check the leaked photos here.
It is also speculated that the movie could feature a slew of flashbacks. Avengers 4 is slated to release on May 3, 2019.