It's official. Walt Disney-owned Marvel Studios are the box office champions. The production house has released this year's most anticipated Hollywood movie, Avengers: Infinity War, and it has opened to a whopping $250 million making it the biggest grossing movie of all time.
There is a list of milestones it achieved and records it shattered that are worth noting. However, there is one record that Avengers: Infinity War broke which took MCU a solid 10 years to crackdown. Variety notes that the Avengers movie opened to a Thursday preview grossing of a massive $39 million to become the highest Thursday preview grossing superhero movie yet, a milestone that was previously held by DC Film's The Dark Knight Rises.
The Christopher Nolan directorial, which featured Christian Bale as the Batman, held the record for good 10 years until last week. According to numbers noted by Comicbook.com, The Dark Knight opened to a Thursday preview of $30.5 million.
Many superhero movies came close to breaking the record, with Batman v Superman: Dawn of Justice coming the closest after it recorded preview collection of $27.7 million. Black Panther fell short by an approximate of 5 million and bowed down to $25.2 million on its opening night.
Apart from this record, Avengers: Infinity War shattered many other records in just the opening weekend. The Hollywood Reporter reveals that the Russo Brother directorial has recorded the biggest worldwide opening of all time with $630 million collection. The milestone was achieved thanks to $380 million international box office collection sans the China box office.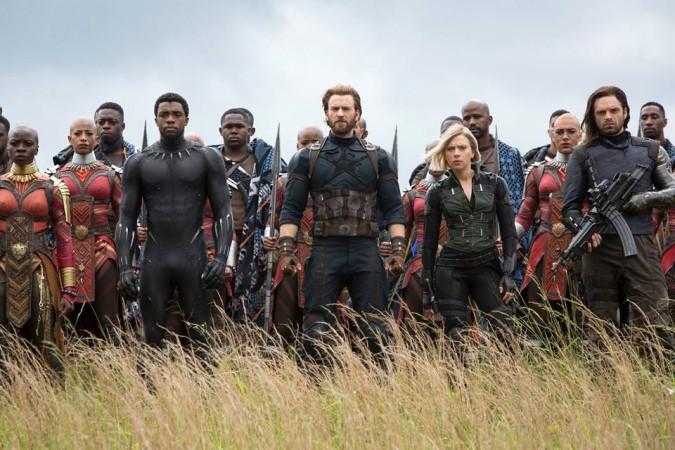 Infinity War is currently the biggest superhero opening of all time, biggest Saturday of all time ($83 million), biggest Sunday of all time (estimate of $61 million), biggest opening of all time in South Korea ($39.2 million), Mexico ($25.1 million), Brazil ($18.8 million), the Philippines ($12.5 million), Thailand ($10 million), Indonesia ($9.6 million), Malaysia ($8.4 million) and India ($18.6 million).
As per Box Office Mojo, Avengers: Infinity War's $250 million opening weekend has out-grossed the total domestic collection of The Incredible Hulk ($134.8 million), Captain America: The First Avenger (176.6 million), Ant-Man (180.2 million), Thor (181 million), Thor: The Dark World (206.3 million) and Doctor Strange (232.6 million). The movie will soon surpass Captain America: The Winter Soldier (259.7 million).
Avengers: Infinity War is currently running in theatres now and is set to release on May 11 in China.