Avengers: Infinity War's opening day box office collection recorded a whopping Rs 31.3 crore earning in India. The Marvel movie, released on April 27, has earned the biggest opening day collection of 2018.
According to an India Today report, the Avengers movie could record another Rs 30 crore earning on its second day at the box office. Judging by the steady graph, the film will not earn anything less than Rs 30 crore on its third-day collection as well.
While the actual box office numbers are yet to be revealed, the question arises that if Avengers: Infinity War will collect Rs 100 crore at the Indian box office in its first weekend. The chances of the landmark record to happen at the end of Sunday night seems unlikely.
There are several reasons. Although witnessing a great start, the Avengers movie was released in a limited number of screens. Considering it is one of the most anticipated movies of the year, internationally and in the Indian market, the Russo Brothers directorial was screened in just 2000 screens in the country.
The number of screens is less as compared to Bollywood movies like Padmaavat and Baaghi 2, which released in 3500 screens. Had the Marvel movie got more screens, there would have been a likeliness that it could have come close to the 100-crore landmark.
Trade analysts are assured that Avengers: Infinity War will register Rs 100 crore by Monday or at least by Tuesday.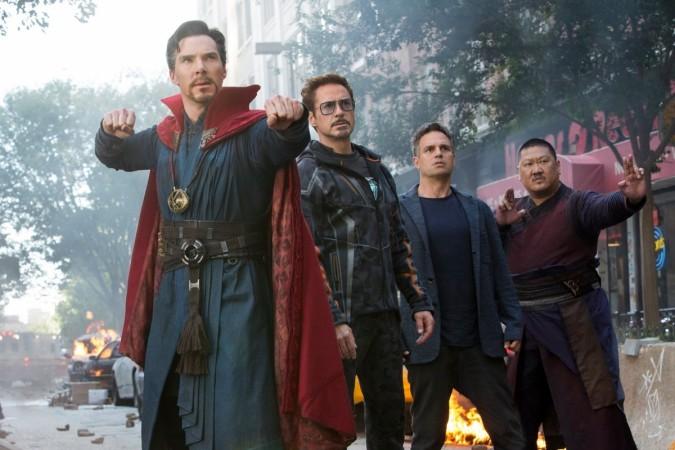 Avengers: Infinity War witnessed a grand opening for several reasons:
It was a Marvel movie in the making for ten years. The studio promoted the movie as a culmination of the Marvel movies that began its journey ten years ago with the release of Iron Man. Given the huge Avengers fan following for the franchise and the hype surrounding Avengers: Infinity War, the film was bound to record a grand opening.
Secondly, the Avengers movie released on the onset of vacations. In several parts of the country, schools and colleges are closing for the summer whereas, in many parts of the country, summer vacation is already underway. This could have contributed towards the 90 percent occupancy recorded on the first day of Avengers: Infinity War's release.
Thirdly, the movie did not have any competition at the box office. Previously, Rajinikanth's Kaala was supposed to clash with the Avengers. However, the superstar's movie was rescheduled to June.
Avengers: Infinity War currently stands at an approximate of Rs 61 crore collection in India. Infinity War has already surpassed all-time collections of a few recent Marvel movies in India. Avengers: Infinity War has gone past the domestic collections of Thor: Ragnarok (Rs 58.73 crore), Spider-Man: Homecoming (Rs 59.96 crore) and Black Panther (Rs 52.53 crore), Bollywood Hungama reveals.