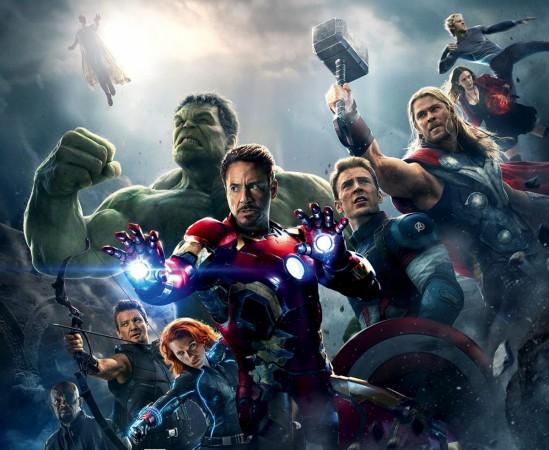 Over the past few weeks, numerous photos from the sets of Avengers 4 have been reinforcing that the Marvel movie will be filled with flashbacks.
A few weeks ago, photos from the sets hit the internet revealed a moment from one of the previous Avengers movie that could be recreated and extended in Avengers 4. The scene featured Loki, Thor and Iron Man.
Also Read: Marvel Head Kevin Feige drops MASSIVE plot details of Avengers: Infinity War
Now, another flashback scene involving the Iron Man has been teased by Avengers 4 cast member. Dropping the potential plot spoiler, Winter Soldier actor Sebastian Stan took to his Instagram to share a behind-the-scenes picture from Avengers 4.
In the image, Stan made reference to Captain America: Civil War's infamous "December 16, 1991" mission report but the photo also revealed an interesting location that will feature in Avengers 4.
The Marvel Cinematic Universe actor is seen in Tony Stark's Hall of Armors. Fans will remember that the location was last seen going up in flames in Iron Man 3.
Fans will remember that Iron Man's Mark II, Mark V and Mark VII armours were destroyed. However, the new picture shows the three suits in proper condition. This has sparked some curiosity and added fuel to the rumours that Avengers 4 will revolve majorly around numerous back stories and flashback.
The two Iron Man scenes are not the only flashback teases that the Avengers fans have received. A few weeks ago, a shot of a scene set up similar to the World War II was also surfaced online hinting that a possible Captain America flashback is a part of the movie. Peggy Carter star Hayley Atwell also teased fans that she could be a part of the Avengers 4 movie.
Read more: Avengers 4: Captain America flashback confirmed? [PHOTO]
While not much is known about the untitled Avengers movie, it is safe to say that there are a number of flashback scenes that are going to be part of the fourth movie.
Although not a flashback tease, recently Gwyneth Paltrow accidentally dropped a potential spoiler when she shared a picture from the sets of Avengers 4. The pictures, that are no longer available on her Instagram account, saw the actress wearing a checkered motion-capture suit, which may indicate she will don the Iron Man suit in the movie.
Though these spoilers are great to speculate the possible storylines, fans will have to wait until the release on Avengers: Infinity War to get more clarity on the Avengers 4 plotline. Infinity War releases on May 4, 2018 whereas the untitled Avengers sequel releases the same weekend in 2019.