India coach Ravi Shastri on Friday, June 22 clarified that yo-yo test is a prerequisite to selection in the senior national cricket team.
The much-talked-about fitness test, introduced by Anil Kumble during his short stint as the head coach between 2016 and 2017, has been an integral part of the team selection process.
The Board of Control for Cricket in India (BCCI) has been facing flak over the last few weeks for withdrawing players from the national squad over failure to clear the yo-yo test.
"The Yo-Yo Test is here to stay. If you can pass it, well and good. If not, you can take a walk. There is no room for error. The captain is leading from the front," Shastri told on the eve of Indian team's departure to Ireland in New Delhi.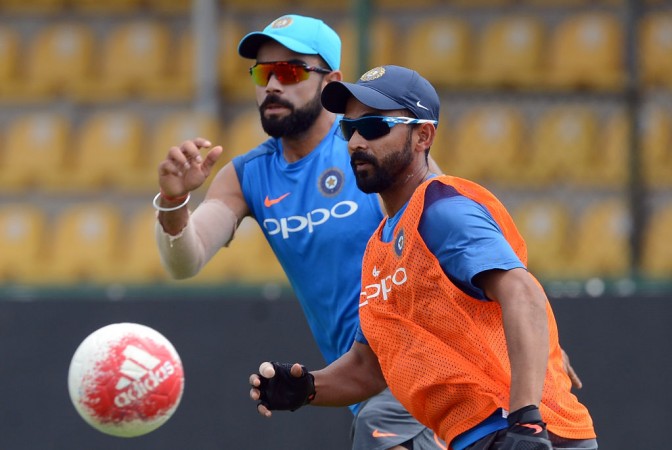 Fast bowler Mohammed Shami, who was initially included in the longer-format squad for the one-off Test against Afghanistan, was dropped in the eleventh hour. Ambati Rayudu, who had earned a national recall after a good run in Indian Premier League (IPL) 2018, was axed from the ODI side for England tour.
Young wicketkeeper-batsman Sanju Samson missed his berth in the India A team for the England tour after falling short of the qualifying mark, which is set at 16.1 for the Indian cricket team.
The likes of Yuvraj Singh, Suresh Raina, and even teenager, Washington Sundar have all been faced the wrath of failing the test, which is aimed at testing the aerobic endurance of a player.
Yo-yo test unfair for cricketers?
Only recently, Indian spin legend EAS Prasanna, while speaking exclusively to International Business Times, blasted the BCCI for incorporating the yo-yo test, which he feels is necessary for cricketers.
"Yo-yo test is more applicable for games like badminton, tennis, basketball and other short games. For a lengthy game like cricket, I don't think yo-yo test is required," Prasanna had said.
"What is required is endurance test because a player must last four to five days (Test cricket) at the highest efficiency. That is what the test should be, in my opinion."
Meanwhile, captain Virat Kohli, who had successfully clear the test after recovering from a neck injury, said he is fully fit and looking forward to the upcoming tours of Ireland and England.
Kohli's men will leave for Ireland on Saturday, June 23 and play a two-match T20I series in Dublin on June 27 and 29 before heading to England for a three-match ODI and a three-match T20I series.
The much-anticipated test for the Indian cricket team will begin on August 1 as they will face hosts England in a five-Test series.