Indian cricket team captain Virat Kohli said he has completely recovered from a neck injury that ruled him out of action for more than a month and that he is looking forward to the tour of England, consisting three T20Is, as many ODIs and five Tests.
Concerns were raised over Kohli's availability for the much-anticipated tour after the neck injury he had picked up during Indian Premier League (IPL) 2018.
The skipper was also forced to give up his long-standing dream of playing county cricket in England ahead of the long tour. Notably, Kohli had signed a contract with Surrey that would have seen him play in England throughout the month of June.
"I am 100 percent ready to go. The neck is fine now. I have had six to seven sessions in Mumbai. I have had a good practice and went through the fitness test also. I am feeling fine," Kohli said at the presser during a pre-departure press conference in New Delhi on Friday.
"I am actually very excited to get back on the field which is a rare thing when you're playing so much cricket. But I think these sort of breaks really help you, they make you mentally fresh and excited."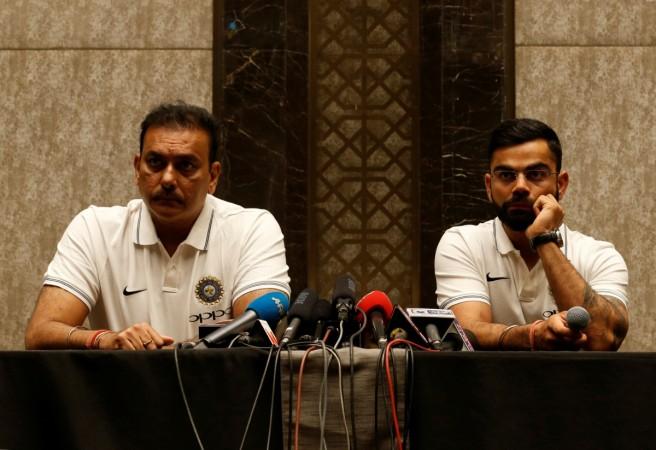 Kohli talks about missing county stint
Kohli also revealed he was not fretting about having missed the county stint but insisted that the time away from cricket has, in fact, helped him work on his fitness.
The Indian skipper successfully cleared the much-talked-about yo-yo test on June 15 at the National Cricket Academy in Bengaluru even as the top-ranked side were involved in a one-off Test against Afghanistan.
"If I was 90 percent in my body and getting used to the conditions and feeling 110 percent now and going in fresh, I would much rather be in this position. In the hindsight, I wanted to be fresh, looking forward to the tour rather than thinking I have been in that place for four months now. You don't want to be in that zone because the Test series is in the latter half of the tour," Kohli added.
"When I look at it now, what has happened was the best thing for me because although I wanted to go and experience the conditions — that's a place we haven't played so much there is a big gap of four years and thus you sort of forget how the conditions were when you played last time.
"I wanted the difficult phase of those conditions. Now we're going to enter the heat wave. Now the conditions are going to be hotter. I wanted the damp conditions where Puji (Pujara) played in, Ishant played in and Varun played in as well."
Amid the ongoing Fifa World Cup fever that has caught the world, cricket fraternity is gearing up for one of the most-anticipated bilateral fixtures in the recent past as two in-form sides will battle it out in conditions that have always proved difficult for the touring side.
India were thrashed 3-1 the last time they toured England in 2014 but after overcoming difficult conditions in South Africa earlier this year, the Asian giants will be facing the Three Lions at their own den with renewed confidence.
Unlike in the past, where India have had very little time to get used to foreign conditions, the world number one Test side are heading to England with quite a lot of preparation time under their belt. The five-Test series comes only in the later part of the tour, in which they will initially play a two-match T20I series in Ireland followed by the limited-over leg of the England tour.