With India set to tour England next month, all eyes will be on captain Virat Kohli. He had a tough time in the four-Test series in 2014, averaging just 13.40 with the bat. Now, he will be keen to turn it around as India face the hosts in five Tests.
Former Australian opener Matthew Hayden has backed 29-year-old Kohli to succeed this time in England and has given some advice for the Delhi batsman.
In an exclusive interview with International Business Times, India, Hayden praised Kohli and spoke about India's chances in England.
Excerpts
Question: Do you think India can do well in England this time?
Matthew Hayden: Yeah I do (think they can do well). The next two tours (England and Australia) are when this side is going to be benchmarked. England has been quite a challenging place for all sides. I think they will be tested. With their bowling line-up, they have the side that can take 20 Test wickets. With their batting line-up, it is more solid at the moment. Athletically in the field, they have got the players who are able to pull off fielding performances.
In each facet of the game, they are truly world-class. KL Rahul has got a good overseas record, can he maintain that? It is the same with Murali Vijay. Virat Kohli as well. He has a superb overseas record, particularly in Australia. So it is all there waiting for them to unfold as a dominant Test nation.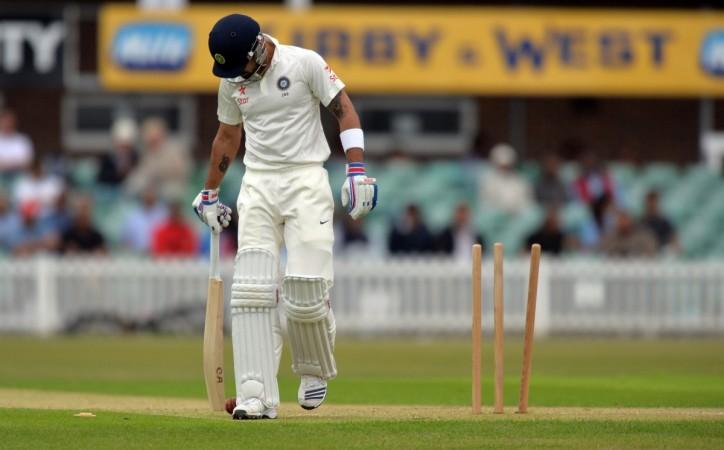 Q: Virat Kohli had a poor Test series in England in 2014? Do you think he can fix that record this time?
Hayden: Yes he can succeed. Who doesn't struggle (in swinging conditions?). He is a very positive player. If he can learn anything from me, maybe it is that you don't have to be so aggressive in those conditions. You can just learn to bide time, eat pressure, which he is good at, and be dominant that longer you bat. Potentially that could be a good solution for Virat. Maybe not try to think too much either, not try to change too many things. It is a temptation, be it in England, Australia or any touring venues, you are going to try and change everything. There is no obvious weakness in Virat's game. It is solid. He did not have the best performance last time but I am sure you will see a better performance this time.
Q: The British media may target Kohli. How should he handle it?
Hayden: The tabloid media can be quite aggressive. You have to let your bat do the talking. At the end of the day, you are not playing with a pen. You are playing a cricket ball and it is a cricket wicket. Ultimately you have to rise above those situations. All these world-class athletes are accustomed to those. He will have solutions in mind.
Q: You have played against some of the great Indian batsmen like Sachin Tendulkar, Rahul Dravid, VVS Laxman, Sourav Ganguly and others. Where do you put Kohli in the league of Indian greats?
Hayden: He is amongst all of the giants of the game. He is getting better and better. He is still maintaining his hunger which is the key. His fitness levels are superb. Also, you have to have a bit of luck as well to keep performing. There have to be moments in time where you don't have an injury. He is right up there with some of the greats.
Note: Hayden was in Bengaluru as a TV commentator for India-Afghanistan Test. He spoke to IBT India during the Test which ended on Friday (June 15).