Apple is widely expected to launch three new iPhones later this year, and as the launch date nears, we are being treated to various rumors regarding the 2018 iPhone lineup. According to past rumors, Apple will be unveiling two OLED display iPhones and a cheaper 6.1-inch model that will come with an LCD panel. Now, a new report that has been making the rounds online suggests that the LCD iPhone model will trade Apple's 3D Touch technology, as seen on most recent iPhones, in favor of a stronger display glass.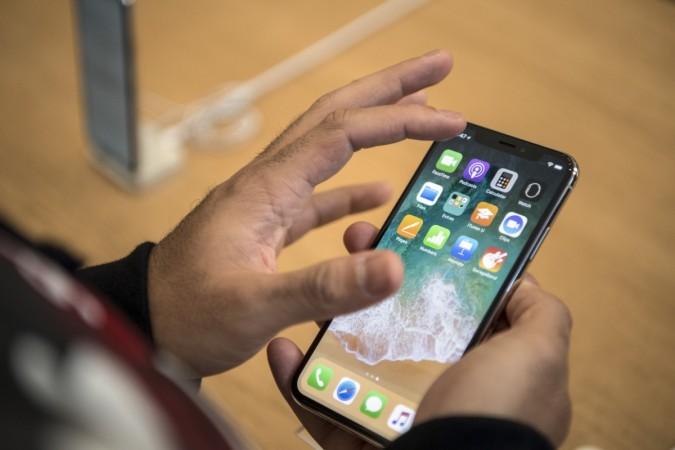 The prediction comes from renowned Apple Insider and KGI Securities analyst Ming-Chi Kuo, who has predicted a lot of upcoming iPhone features in the past. Kuo suggests that the lower-end LCD-sporting iPhone model will feature a stronger display glass with Cover Glass Sensor (CGS) technology.
The report carried by Chinese publication Feng reveals that the new CGS Technology display, whilst making the smartphone screen more impact resistant and lighter overall, won't support 3D Touch.
In a CGS panel, the touch module is moved out of the display panel and placed on to the surface glass. This means that Apple wouldn't be able to embed its 3D Touch Sensors into the LCD iPhone's display glass.
The lack of 3D Touch on the cheaper 6.1-inch iPhone was also tipped in earlier rumors.
Not just that, the report also claims that the choice of display glass will also mean that the cost of the 6.1-inch iPhone's touch panel will increase 15 percent as it will include the addition of thin-film sensor on top of the touch-film sensor. This could ultimately raise the cost of parts from $23 to $26.
The switch to CGS technology will mean Apple will probably remove its 3D Touch technology, which was introduced with the iPhone 6s back in 2015, and doing so would lead Apple to bring down the final price of the LCD model.
There are also reports that Apple is planning to switch to CGS technology on all iPhone variants in the 2019 lineup.
However, at least for now, the 3D touch technology is said to remain on the 2018 OLED models.
Why Apple is making the switch to CGS panels is not yet known, but one of the reasons could be the fragile nature of smartphone displays in general. Despite being tempered, Corning's Gorilla Glass is still not shatterproof or break-proof. Apple's iPhone X has what Apple claims is the strongest glass on any smartphone yet. But, despite the claim, the glass still shatters.
If Apple decides to go with CGS panels and ditch 3D Touch completely, it will certainly disappoint a lot of users who love the way 3D Touch lets them interact with their iPhone. But at the same time, users will always want a stronger display on their phones.
Earlier this week, a report had suggested that the LCD iPhone model might be priced around $200 (approx. Rs 13,500) lower than the OLED models. Analysts like Kuo believe that this will only be possible if Apple takes certain cost-cutting measures in terms of display panels, device frames, and camera components.
And While, Kuo sees Apple dropping 3D Touch as a cost-cutting method, it seems all is not lost as there are also reports that suggest that a counter argument stating that 3D Touch won't go away completely as it is woven into Apple's iOS. Another argument is that third-party app developers, who have been making apps which support 3D Touch, won't like it if Apple ditches the technology.
The LCD iPhone might feature the infamous notch, like on the iPhone X, but it is also believed to come with a significant bottom chin. Ming-Chi Kuo had previously claimed that the LCD iPhone could start from as low as $550 for the unlocked variant. Also, there are reports that the model might be the first iPhone feature dual SIM support.