Apple is as popular as it is today by the reception it gets from fans around the world for its wide range of products, including iPhones, iPads, and Macs. Sometimes, there's heightened interest in Apple products even before they are officially announced, and the latest one to spike everyone's interest is the iPhone SE 2.
Although Apple wouldn't confirm its existence until the launch day, there have been several rumors hinting at iPhone SE 2's imminent release sooner than later. Joining the pile of speculations is a new live video shared on Chinese social media site Weibo, showing the alleged iPhone SE 2 in its full glory.
MacRumors spotted the 16-second video to show the potential iPhone SE 2 in flesh but advises caution in believing everything. The video has also been uploaded to YouTube, detailing a few things about the rumored iPhone.
As it appears, the iPhone SE 2 will feature a glass back design, enabling support for wireless charging like the iPhone 8 series and iPhone X. This is also considered a major upgrade from iPhone SE's aluminum construction.
Another interesting feature shown in the video is the 3.5mm headphone jack at the bottom of the iPhone SE 2. This contradicts a recent report that claimed Apple would do away with the headphone jack following its design strategy with the iPhone 7 series and thereafter. But the latest leak suggests otherwise, so we advise fans to take this with a healthy dose of skepticism.
But those are the two major changes shown in the leaked video, which is disappointing in a way considering the iPhone SE 2 is an upgrade coming after almost two years. The iPhone SE was released in 2016 to cater the demand of a budget iPhone with a smaller screen size.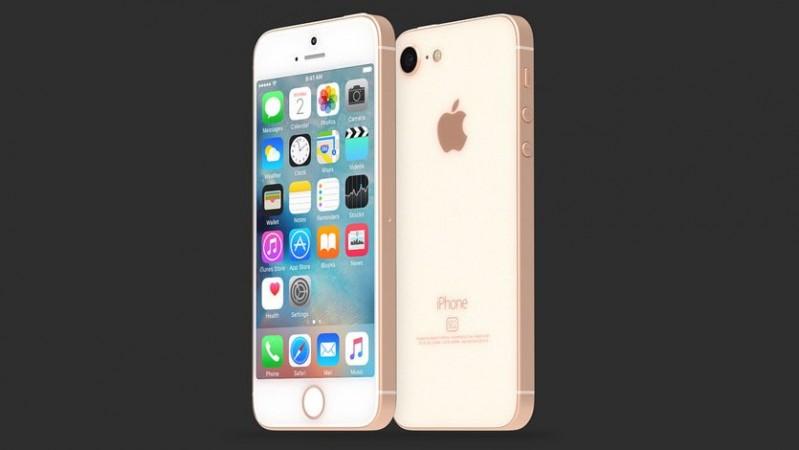 As earlier reports had suggested, the iPhone SE 2 could get a makeover and get treated with iPhone X's design. In fact, there was a leaked hands-on image of the purported iPhone SE 2 with a bezel-less screen and a notch up top. The image also showed no sign of a physical home button, hinting at Face ID for the budget iPhone.
But the latest leak suggests otherwise. The iPhone SE 2 in the fresh leak shows the presence of a physical home button along with iPhone SE-like display. Fans might be taken aback by this, but it must be considered that Apple is targeting the budget segment with its iPhone SE 2.
Other potential features expected in iPhone SE 2 include A10 Fusion chipset, 4.2-inch display, 2GB RAM and 32GB/128GB storage options. The handset is expected to be launched at WWDC in June with a price tag around Rs 25,000. Since iPhone SE 2 is to be made in India, we can expect the handset to arrive sooner than later.