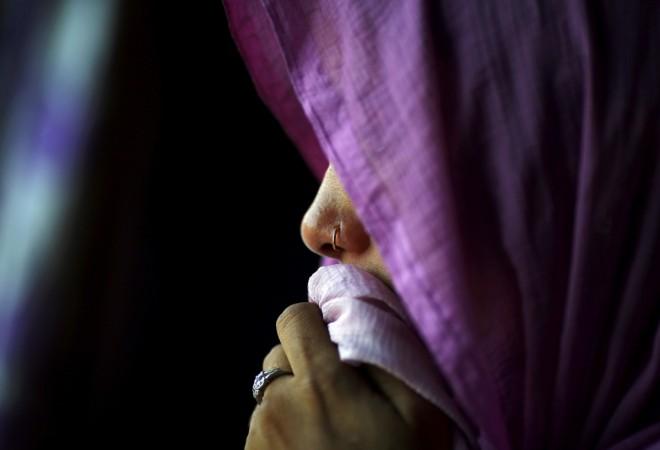 An 18-year-old girl tried self-immolation outside Uttar Pradesh chief minister Yogi Adityanath's residence claiming that she was raped by Bharatiya Janata Party MLA Kuldeep Singh Sengar. The girl tried to pour kerosene on her body, however, the police personnel at the spot were able to thwart the suicide bid. The incident took place in Lucknow, Sunday (April 8).
Sengar, the BJP MLA from Bangarmau in Unnao, has rubbished the allegations and said that it is a ploy to malign his reputation.
Four members of the girl's family, including her father, were also detained Sunday after they clashed with the supporters of the BJP MLA. Her father had sustained injuries in the clash and succumbed to his injuries at Unnao district hospital Monday (April 9), The Times of India reported.
Quick facts:
The 18-year-old girl belongs to Makhi area of Unnao district in Uttar Pradesh
She claims she was raped by Bangarmau BJP MLA Kuldeep Singh Sengar in May 2017
On Sunday morning (April 8), she tried self-immolation by pouring kerosene over her body outside UP chief minister Yogi Adityanath's residence
The police personnel thwarted her suicide bid and handed her over to the Gautampalli police station
She was later taken to her village along with a few police officers as back up to ensure her safety
Sengar rubbished the allegations and said that it is a ploy to malign his reputation
An FIR was registered against the MLA and his brother Atul
The girl told ANI: "I was raped. I have been going from pillar to post for one year but no one listened to me. I want all of them arrested otherwise I will kill myself. I had even gone to the CM with no result. When we lodged FIR we were threatened"
The girl also alleged that her father was beaten up by unknown assailants in the past
The girl's father was also injured in a clash between her family members and supporters of the BJP leader. He was taken to Unnao district hospital, where he succumbed to his injuries
Unnao: Father of the woman who said that she was raped by a BJP MLA & his accomplices, passed away, allegedly in police custody, after he was arrested yesterday. The woman & her family had attempted suicide outside CM residence in Lucknow yesterday.

— ANI UP (@ANINewsUP) April 9, 2018