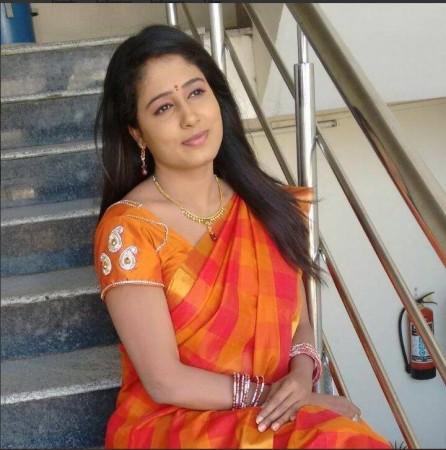 A television anchor, employed with a news channel in Hyderabad, reportedly killed herself late Sunday, April 1, night. Radhika Reddy is said to have jumped off the fifth floor of her parents' residence in Moosapet at around 10.50 pm.
Reddy has left behind a suicide note, in which she says that she doesn't hold anyone responsible for her death and that her depression was too much to take. "My brain is my enemy," she wrote.
The Kukatpally Police Inspector V. Prasanna Kumar told International Business Times India that she had taken her life after coming home from work. Reddy went straight to the terrace after she reached home and jumped off the building, he explained.
Anchor of a news channel allegedly committed suicide by jumping off from fifth floor of her residence in #Hyderabad's Moosapet. Case registered, investigation underway

— ANI (@ANI) April 1, 2018
The news anchor sustained serious leg and head injuries and died on the spot.
The police said that Reddy had divorced her husband about six months ago and had been living with her parents and 14-year-old son since. The son is said to be differently-abled. A case has now been registered and investigation into the death is on. Kumar also told IBTimes India that the body has now been sent for autopsy.
Reddy was a senior news presenter at V6 News, before which she worked as a news presenter with the Sun TV Network. As per her Facebook page, she studied at Loyola High School in Hyderabad.
Depression has become a serious cause for concern especially among professionals who work under constant pressures of deadlines. In December 2017, President Ram Nath Kovind too spoke about the issue during the 22nd convocation address at NIMHANS and said that mental illnesses have affected a large number of people in India.
He explained that the number of people affected in India is higher than the entire population of Japan.
In December 2017, another anchor in Mumbai Arpita Tiwary was found dead in a building in the Malwani area. Tiwary, a resident of Mira Road, reportedly did not go home that day and instead went to the Malwani area flat with her boyfriend. While it was earlier said that she had jumped off the 15th floor of the building, her friend Amit Hazra was arrested on murder charges in January 2018, reported Hindustan Times.
The building she visited with her boyfriend Pankaj Jadhav, was where Hazra lived.
News anchor shoots herself live on television
However, the most gory and upsetting suicide of a news anchor remains that of Christine Chubbuck, who killed herself live on air in 1974. The 29-year-old anchor arrived at work that day with a .38 pistol in her bag. She then changed the order of the show and started it with a newscast, instead of the usual interviews.
She read a script and said: "In keeping with Channel 40's policy of bringing you the latest in blood and guts and in living color, you are going to see another first – an attempted suicide."
Chubbuck then raised the gun to her head and pulled the trigger.
She was known to be suffering from severe depression and had often spoken about her suicidal tendencies. She had been seeing a psychiatrist and also tried to overdose on drugs in 1970.