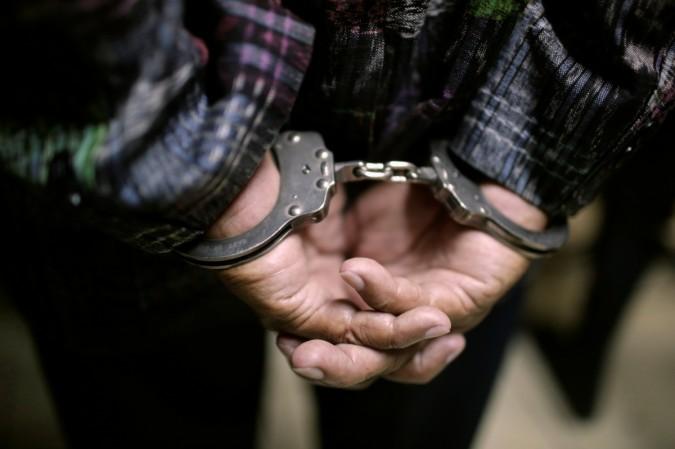 A video of a police officer flogging a man inside a police station in Mau, Uttar Pradesh has surfaced online.
According to reports, the man was being interrogated based on a complaint filed by a class 11 girl's family, who claimed that he had allegedly raped her.
Medical test results said that the rape could not be confirmed and the man was eventually let go by the police, NDTV reported.
In the video, he is seen ordering the man to reveal details about the alleged incident. He is even seen using cuss words and threatening that the lashing would continue until he confesses.
When he was notified that someone was taking the video of the assault, he said that he was "not scared", NDTV reported.
Mau: Video of a Sub Inspector beating up a rape accused with belt surfaces. Police say 'Departmental action will be taken against him'. pic.twitter.com/lGyLYDxEce

— ANI UP (@ANINewsUP) April 7, 2018
The sub-inspector is also seen asking other police personnel to hold the man against a pillar. There are other officers who are seen in the video, however, they remain mute spectators.
Soon after the video went viral, the station house officer (SHO) of Mau district confirmed the incident and said that a report was sent to the superintendent of police calling for "swift action against the officer".
The teen girl had gone missing on March 13 after she went to stay with her aunt in Ghosi area of Mau. Her family claimed that the girl was allegedly kidnapped by the man who later took her to a friend's place. He had also raped her for two weeks under the false pretence of marrying her, NDTV reported.
Soon after the girl returned home, her family approached the police and filed a complaint against the man. Following which, the police arrested the man and sent the girl for a medical test. The tests, however, could not confirm the rape.
Investigations are underway and an inquiry has been ordered by the police.