Facebook is trying to put behind the bad press amid Cambridge Analytica data theft scandal by making some positive headlines with a series of announcements at the F8 conference.
Facebook's annual F8 conference for developers offered some exclusive insights on what the world's largest social networking company is working on across different products and platforms. From launching a new dating app to updating other apps like WhatsApp and Instagram, Facebook covered a wide array of topics at the gathering.
Facebook CEO Mark Zuckerberg also revealed what the future holds for WhatsApp and Instagram apps. The company confirmed that it will be rolling out a nifty feature for both social platforms in the coming months that will allow users to make group video calls on the platform of their choice.
This will be a new addition to Instagram users as the platform currently does not allow video chat. But with the new update, users will not only be able to make one-on-one video calls in Instagram Direct, but also hold group conversations, the company revealed.
Although this isn't the first time we are hearing about video calling feature in Instagram, The Next Web had reported it in March while highlighting some privacy concerns such as being able to block unwanted calls. It's not clear how the company is going to offer some sort of a protection to users who do not want to receive calls from people who they don't follow.
"To start a video chat, simply tap the new camera icon at the top of a Direct thread. You can chat one-on-one or with a small group — and you can keep the conversation going for as long as you like. You can also minimize the video and continue the chat while doing other things on Instagram," Instagram explained in an official blog post.
But there was no clarification about how many users can connect on a group call simultaneously. As per the screenshots shared, the number of users could be limited to four. We expect more clarity on the video calling feature on Instagram once it completes testing and ready for a commercial rollout.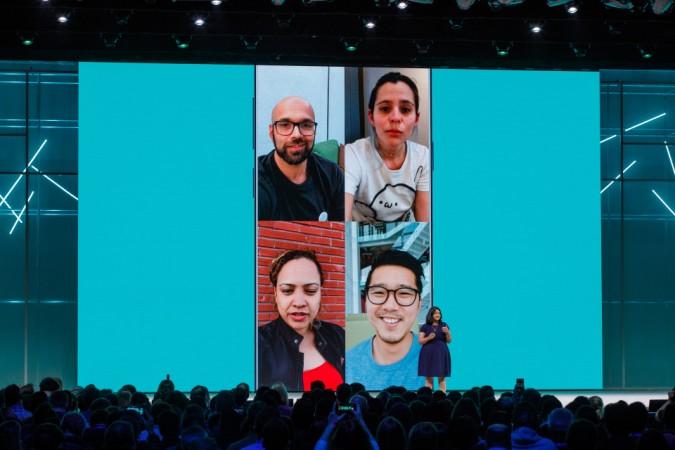 In addition, WhatsApp users can also expect some changes in the coming months. Users of the world's largest instant messaging app aren't new to the idea of video calling, as Zuckerberg noted that people have already used some 2 billion minutes of one-on-one video calling on the platform. But users will certainly welcome the addition of group calling feature on to the platform.
It appears WhatsApp group calling will allow four members at a time, but it remains to be seen how it will address the challenge of holding video conferences within groups, which relatively have a larger capacity of users.
WhatsApp users can also look forward to Stickers, which the company confirmed will be added soon.
A lot of questions unanswered, but we can expect details on the new features sooner than later. Stay tuned for updates.