In a shocking incident that took place in West Bengal, a woman was gangraped by two men who stormed into her house while her husband was held at gunpoint in Bishnupur, South 24 Parganas.
Haryana shocker: 23-year-old woman kidnapped, gang-raped and mutilated by 7 men in Rohtak
The incident that took place on Tuesday night (June 13) not only shocked the residents of Gajirhat area of Raspunj under the Bishnupur police station but has also triggered a tension among them.
The two accused entered the house of the victim by breaking open the door and committed the crime. The duo came on a motorcycle and parked it outside the house. While one of them escaped the scene after the incident, the other was caught by the local residents who thrashed him before handing him over to the police.
The angry mob has also set the motorcycle on fire. Police reached the spot soon and arrested the accused. The victim's husband told the police that he had recently bought a house in the Gajirhat area following which the local goons started demanding money from him. The harassment continued for a while but he refused to give in to their demands.
According to local media reports, on Tuesday night, he received a call from the goons at around 11.30pm who again threatened him to pay the extortion money. When he refused, they broke into his house in the early hours of Wednesday. While one held him at gunpoint, the other dragged his wife to a corner of the room and started assaulting her. The husband was threatened with dire consequences if he tried to raise an alarm.
Their two children were also allegedly thrown into a nearby pond.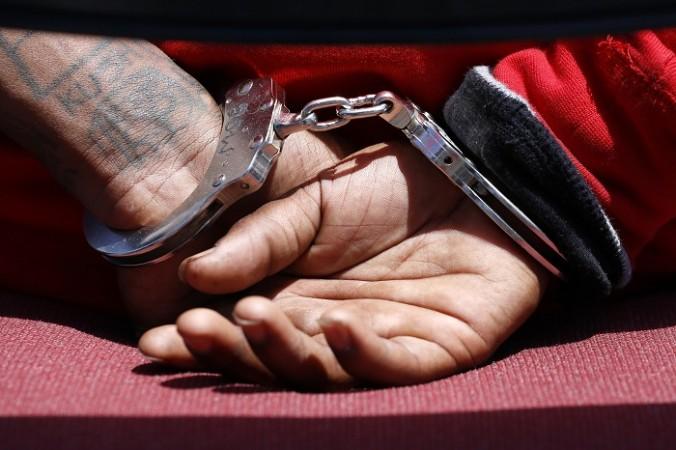 While one of the accused was caught by the neighbours and has been identified as Piklu Pramanik, the other one absconding has been identified as Nitai Sardar. He was also arrested, later. A few police officials have been deployed in the area to assure safety to the residents who are shaken by the incident.