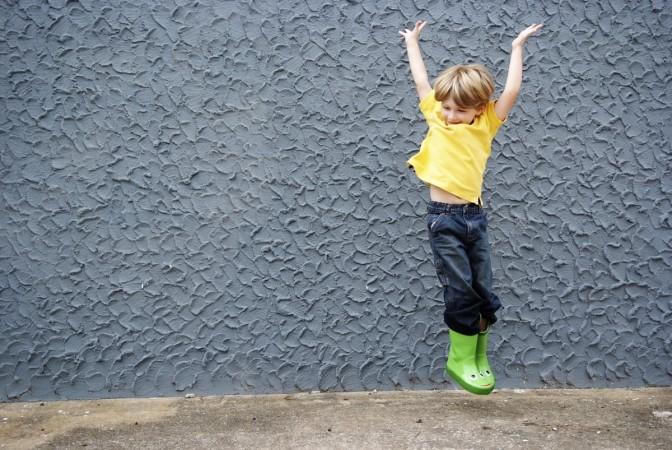 An incredible footage that recently emerged online shows a man rescuing a four-year-old child dangling from a fourth-floor balcony. The incident took place on Saturday, May 26 at the French capital, Paris.
Mamoudou Gassama, a Malian immigrant, is now being called the 'Spider Man' of Paris. In the clip, the 22-year-old can be seen pulling himself from balcony to balcony to reach the child. Gassama then grabs the dangling child as soon as he puts one leg over the four-floor balcony.
The video has gone viral on social media platforms.
According to French news station La Chaîne Info, the child was left home alone as his father had gone shopping.
Gassama was quoted by French newspaper Le Parisien, as saying, "I saw all these people shouting, and cars sounding their horns. I climbed up like that and, thank God, I saved the child. I felt afraid when I saved the child ... [when] we went into the living room, I started to shake, I could hardly stand up, I had to sit down." Firefighters arrived at the scene after the child was rescued.
His heroic act has been praised by the mayor of Paris Anne Hidalgo as she took to Twitter to praise for his "act of bravery."
Watch the video here.
Referring him as the "Spider-Man of the 18th", she wrote, "Congratulations to Mamoudou Gassama for his act of bravery that saved the life of a child last night. I had the pleasure of talking with him today by phone, to thank him warmly."
She also said, "He explained to me that he had arrived from Mali a few months ago dreaming of building his life here. I told him that his heroic act is an example to all citizens and that the city of Paris will obviously be very keen to support him in his efforts to settle in France."
Un grand bravo à Mamoudou Gassama pour son acte de bravoure qui a permis de sauver hier soir la vie d'un enfant. J'ai eu plaisir à m'entretenir avec lui aujourd'hui par téléphone, afin de le remercier chaleureusement. https://t.co/DP5vQ1VZYh

— Anne Hidalgo (@Anne_Hidalgo) May 27, 2018
French president Emmanuel Macron has also invited Gassama at the Elysée Palace on May 28.
A fire service spokesman was also quoted saying, "Luckily, there was someone who was physically fit and who had the courage to go and get the child."
The child's father was held for some time by the police for leaving him unattended as his mother was away from the city. And, he is also due in city court later, according to a judicial source.
A handful of Twitter users also praised Gassama's heroic effort. Check out the reactions here.
An amazing video emerging from France, where a four year old was dangling from a balcony in Paris, and an undocumented Malian immigrant manages to scale the building in a Spider Man-esque fashion to save them. ?????? pic.twitter.com/3a1Ao81IKK

— Samantha Quek (@SamanthaQuek) May 28, 2018
The story is actually better. The guy, Mamoudou Gassama, is an illegal immigrant?from Mali. He went to save the kid (btw other guy in adjacent balcony tried to reach him& at some point managed but was blocked) without any second thought.This was in Paris. Share his name&story. pic.twitter.com/73ZXhEoQ5z

— Nadia kick names take asses (@NadiaJPLE) May 28, 2018